As Seen On TV Review:
BulbHead's Pet Grooming Gloves
If you're a cat owner or dog owner, you know that grooming is a key part of taking care of your furry friend. Unfortunately, not all pets enjoy being groomed – in fact, some might actively dread it. Luckily, most cats and dogs enjoy being petted, which is why we're so excited about our newest obsession from BulbHead: Pet Grooming Gloves. 
Thanks to some really clever design features, these gloves will make grooming your cat or dog an absolute breeze – so sit back, relax, and let us tell you all about why we love these grooming gloves so much. 
What Are Pet Grooming Gloves?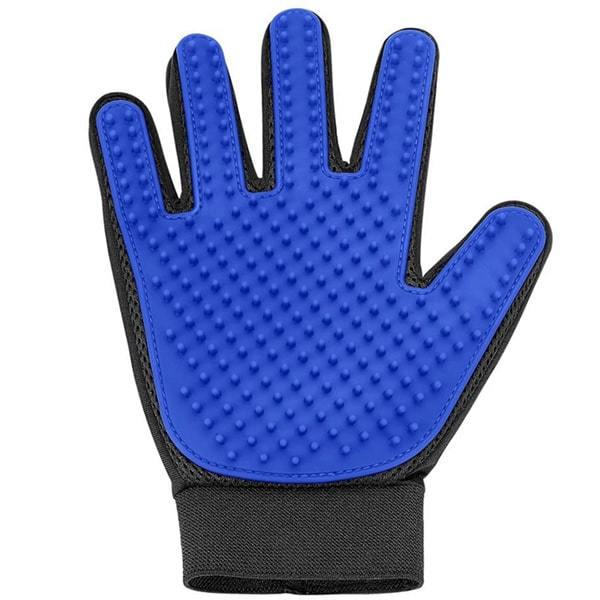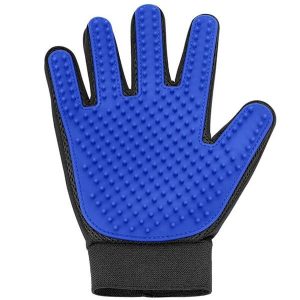 If you're struggling to picture what pet grooming gloves are, you aren't alone. We hadn't heard of this product until we tried out these ones from BulbHead, and now we're officially converted. These pet grooming gloves are simple spandex gloves fitted with silicone bristles. These gloves will lightly brush your pet's fur and massage their skin while you pet them. 
These gloves are a total game-changer for pet owners who want to make sure their furry friends look and feel their best. The Pet Grooming Gloves are a versatile tool that can be used on both cats and dogs, regardless of their coat length. Plus, the soft silicone bristles are gentle enough to massage the skin while still being tough enough to remove loose fur, dirt, and tangles.
How To Use Pet Grooming Gloves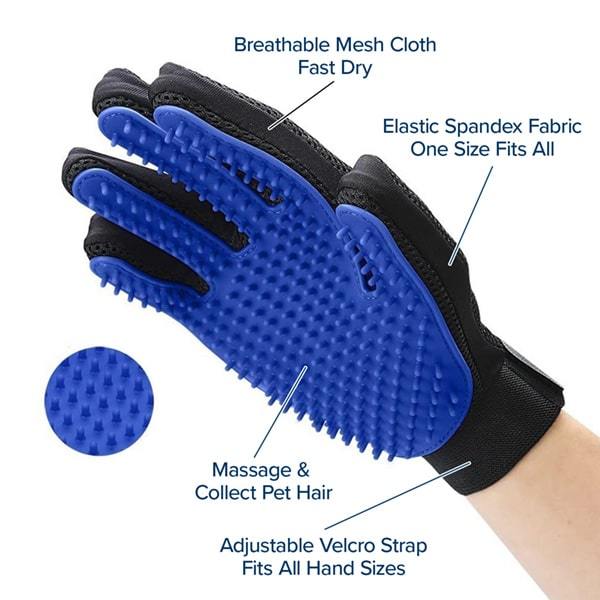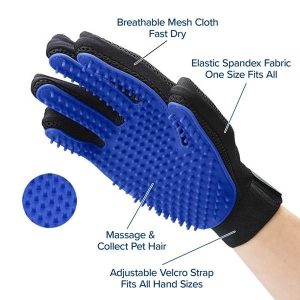 One of the best things about these gloves is that they're so easy to use. You can simply slip them on and start petting your pet like you normally would. The silicone tips on the gloves will take care of brushing and grooming your pet for you, which makes grooming so much easier for both you and your pet, especially if your pet is one of the many that doesn't enjoy being brushed with a traditional brush.
And just like grooming with a brush, all the excess hair will collect in the bristles, decreasing the mess or difficult cleanup. Using these gloves is just as simple and easy as grooming with a brush, only without the fuss of dealing with a resistant pet. 
Features We Love 

Another great thing about these gloves is that they're breathable and comfortable to wear. The mesh fabric on the back of the gloves ensures that your hands stay cool and dry, even during long grooming sessions. 
Plus, the gloves are designed to fit most hand sizes thanks to the elastic spandex fabric and adjustable Velcro strap at the wrist. The gloves measure approximately 3.2 inches wide and 9 inches long, which should be perfect for fitting almost all hand sizes.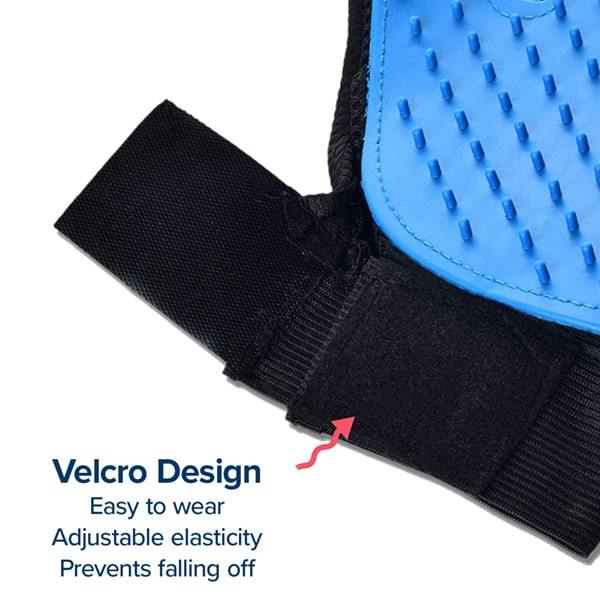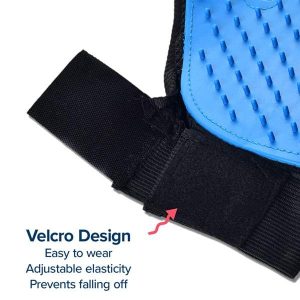 We also love that these gloves are easy to clean. When you're finished grooming your pet, you can simply peel the collected fur off the gloves and throw it away. You can even use the gloves in the bath to help lather shampoo and give your pet a more thorough clean, turning a normally stressful experience into something much more relaxing (and even bonding). Once your pet gets used to bathtime with these grooming gloves, they may even look forward to it!
A Grooming Ritual Your Pet Will Enjoy
Maybe your cat or dog loves being groomed, and you don't need to coerce them into being brushed. But if your pet is anything like ours, brushing and bathing them can become a major hassle. With the Pet Grooming Gloves from BulbHead, it won't be long until your pet is actively looking forward to being groomed. 
How? One way to get your cat or dog to look forward to being bathed or brushed with these gloves is by using positive reinforcement. This means rewarding your pet for good behavior and gradually increasing their comfort with the grooming process. You can offer treats or verbal praise while using these gloves to groom your pet, reinforcing the idea that grooming is a positive experience. 
With the combination of gloves that mimic your normal petting rituals, plus positive reinforcement, grooming even the most skittish cat or dog will become no problem. Whether you're dealing with a cat that absolutely hates bathtime or a long-haired dog that needs to be regularly de-shedded, these Pet Grooming Gloves can make your life so much easier – trust us, we've tried it. 
We Aren't the Only Ones Who Love This Product
We might be newly obsessed with these gloves, but we aren't the only ones. 100% of customers who reviewed the product on BulbHead's site would recommend these gloves to a friend – speaking as product-review experts, that's a crazy stat. 
One customer said that they board dogs and this glove is a great product to have on hand. Another mentioned that they can even use it on their super sensitive cat. Still another customer mentioned that, although the silicone nubs were a little longer than they were expecting, it still worked well as a brush. 
So don't take just our word for it – these pet grooming gloves are the real deal and just might be what you need to make grooming your resistant cat or dog a million times easier. 
A Price Point That Feels Right
High-quality pet products and pet grooming tools can get pretty pricey. At $19.99 for one of these gloves – you can choose between a right-handed or left-handed glove – we think this product is quite a bargain. We found the spandex and silicone material to be multifunctional and high-quality, with enough stretch and softness for your pet to enjoy being brushed while still protecting your skin from any scratches. 
In fact, with how much our pets enjoyed being petted by these grooming gloves, we found it to be well worth our money. These gloves took regular grooming that our pets dreaded and turned it into a relaxing and bonding nighttime ritual that everyone enjoyed. If you want to get closer to your pet or just help them shed to help minimize your allergies, these pet grooming gloves might be exactly what you need. 
Who Can Benefit From These Gloves?
After giving them a try, we wholeheartedly recommend these grooming gloves to anyone with a cat or dog. Even if your pet already enjoys being brushed, the soft bristles on these gloves and high-quality material can take your petting ritual to the next level. 
And if your pet is typically resistant to being brushed or bathed, even better – these gloves will let you sneakily brush your furry companion without them even realizing they're being groomed. Whether your pet is short-haired, long-haired, frequently sheds, or just needs a little encouragement getting in the bath, these gloves will make your life a bit easier (and we think you absolutely deserve that!). 
So what are you waiting for? Order these gloves today, and you (and your fluffy friend) will be thanking us before you know it.