As Seen On TV Review:
BulbHead's Hempvana Rocket Relief TENS Device Pen
Do you deal with chronic pain or constant sore muscles from your workouts or lifestyle? Are you sick of pain treatments that don't work or TENS units you can't take with you on the go? After trying out BulbHead's Hempvana Rocket Relief TENS Device Pen, we're happy to report that it might just be the solution you're looking for. 
What Is TENS Technology?
This innovative pen device utilizes TENS pain relief technology in a highly functional and innovative way. If you're new to the world of TENS therapy for pain relief, you might be confused about what that actually means. Here's a quick primer. 
TENS stands for Transcutaneous Electrical Nerve Stimulation. This technology sends electric impulses to your achy muscles and sore spots via contact with the skin. It's known for increasing endorphins and is frequently used by doctors and therapists to ease chronic pain or sore muscles. The electric current is mild enough to stimulate your nerves without causing pain or discomfort. 
Most TENS units are clunky, which is why most people receive TENS treatment in a therapist or doctor's office. That's exactly what makes BulbHead's Hempvana Rocket Relief TENS Device Pen such a game changer. Portable, small, and convenient, this product revolutionized our pain relief regimen – and it just might do the same for you. 
What Is the Hempvana Rocket Relief TENS Device Pen? 
The Hempvana Rocket Relief TENS Device Pen takes clunky and inconvenient TENS technology and makes it portable and easy to use with its handheld pen-shaped design. It contains the same technology and power as a traditional TENS unit with the shape and approximate size of an electric toothbrush.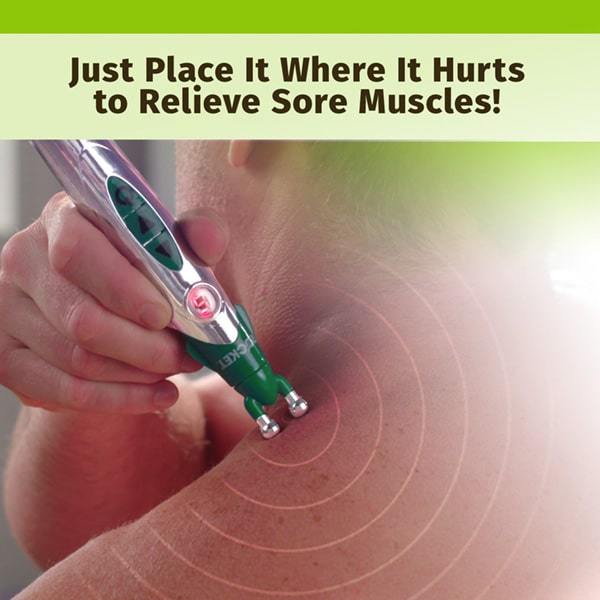 Like a massage gun, you simply hold the Rocket Relief Pen against sore muscles or any area with discomfort and pain and let the pen work its magic. It comes with nine different intensity levels, so you can start with the lowest level and work your way up until you find a strength you're comfortable with. Using a TENS unit for the first time can be intimidating, so we definitely appreciated this customizable feature. 
Another feature that sets this product apart is the three interchangeable heads it comes with. You can choose from a two-prong head, single bulb head, or a flat head to deliver the electric current – whatever best fits your pain relief needs. For instance, maybe you want to massage the device across your Achilles tendon, and a two-prong head is the best option. Or maybe your shoulder is sore, in which case, the flat head will be better able to target the larger area. 
Between the nine intensity settings and the three heads, this device is so much more customizable than any other TENS unit we've used before, which totally changed how we viewed our pain management strategy. 
Portable Pain Relief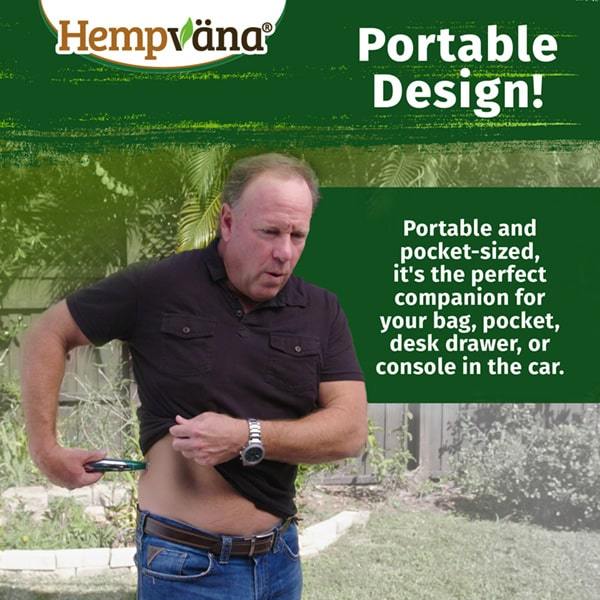 By far, the best feature of the Rocket Relief Pen is how portable and easy to use it is. Like we mentioned, using a TENS unit can be challenging at first – they tend to be clunky and often require the application of sticky pads and electrodes. But the Rocket Relief Pen is sticky-pad and electrode free – in fact, it's battery-operated, meaning no wires at all. The ergonomic design fits easily in your hand, and it's the perfect size to stow in a purse, desk drawer, car console, or even your pocket.
In other words, effective pain relief has never been so portable. Just make sure you have the required 1.5V AA battery – only one is needed – and you'll be good to use this device wherever you go. 
Who Can Benefit From the Hempvana Rocket Relief TENS Device Pen?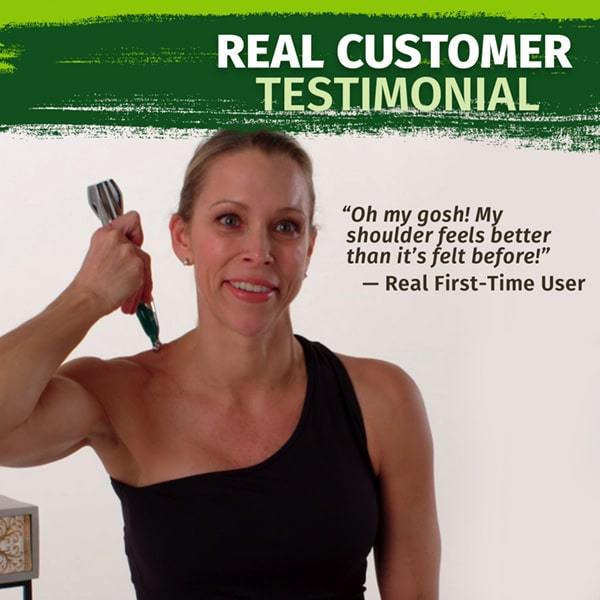 Even if you've never used a TENS unit before, you might be surprised by how much you enjoy using the Rocket Relief Pen. For one thing, it's super easy to use. For another, it's effective and perfect for spot-treating achy muscles and sore spots. You don't have to be an athlete or someone with an injury to benefit from using the Rocket Relief Pen. If you're simply someone who gets an aching back or sore muscles every once in a while, this product might be exactly what you need. 
Don't just take our word for it, either! According to customer reviews on BulbHead's site, 96% of reviewers would recommend this product to a friend or loved one. One customer wrote that the pen was "everything that was promised," while another said that once you figure out the intensity level that's right for you, it really works. One customer noted that this pen helped them relieve arthritis in their fingers, while still another said that, while they had their doubts at first, it was absolutely worth the price and time to get this product. 
So many customers have been blown away by this revolutionary product. Whether you're dealing with arthritis, recovering from an injury, or just enjoy winding down and relieving tension in your muscles at the end of a long day, you can likely benefit from this innovative new tool from BulbHead.
Important FAQs
Like we mentioned earlier, TENS therapy can be intimidating, even if you've used TENS products in the past. You likely have some questions about this product, and we're here to answer those. 
First of all, you shouldn't use the Rocket Relief Pen (or any other TENS equipment) if you have a pacemaker, implanted defibrillator, or other similar medical equipment. If you have any doubts about whether this product is right for you, you should definitely consult your doctor first. 
The Rocket Relief Pen will come with instructions, so if you have any questions, you can definitely refer to that. The instructions note that it's important to have clean hands while using the product and to avoid wearing gloves or other hand coverings so that the product can effectively conduct electricity. 
Additionally, we noticed a slight electric sensation in our hands when using this product – your skin conducts electricity, so don't freak out, this is totally normal and harmless. Ensuring that your hands are completely clean and dry before using the product can help minimize this effect.
Let the Rocket Relief Pen Revolutionize Your Pain Management
Whether you've used a TENS unit in the past or you're totally new to this type of therapy, receiving the benefits of TENS in the form of this portable handheld relief will totally change the way you manage your pain. Take our word for it – now that we've tried this product out, we can't live without it.
Aching muscles, a chronically sore back, and injury recovery can all be draining and stressful to deal with. Whatever painful situation you're dealing with, you deserve to find a pain relief solution that works for you – and when it comes to efficacy, convenience, and ease, it doesn't get much better than BulbHead's Hempvana Rocket Relief TENS Device Pen.