As Seen On TV Review:
BulbHead's Angel View Mirror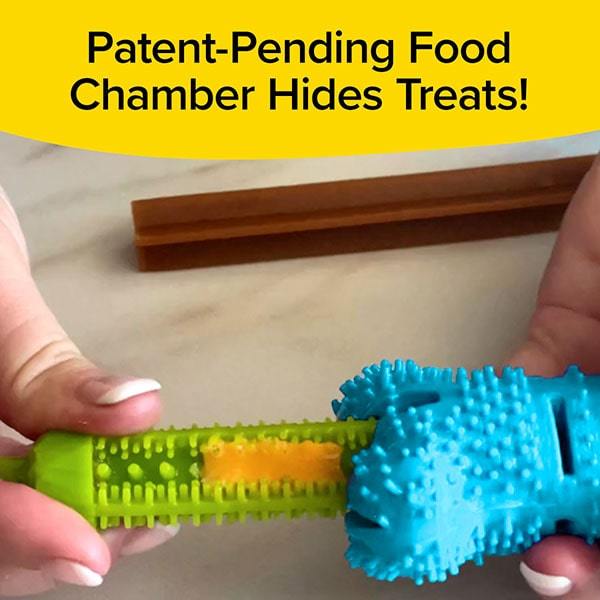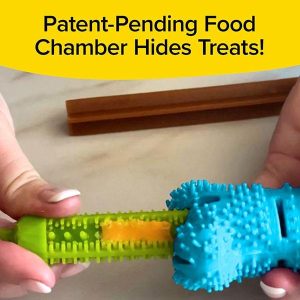 Did you know that over 800,000 blind spot accidents occur every year? That's 2,000 preventable accidents a day! Your blind spot is one of the first things you learn about in Driver's Ed, and yet clearly it still trips many people up on the roads. 
Despite how common these accidents are in everyday driving, professional drivers, such as race car drivers, are able to change lanes frequently and very quickly with minimal accidents – and no outside mirrors. How do they accomplish this?
With a wide-angle rearview mirror, just like BulbHead's Angel View Mirror. 
If you're constantly getting frazzled by your blind spot, or just want an extra layer of safety while driving, this mirror might be perfect for you. Keep reading for all of our thoughts on this 160 degree rearview mirror. 
What Is a Wide-Angle Rearview Mirror?
The Angel View Mirror is a wide-angle rearview mirror, meaning it has curved glass that allows you to see further than a typical small and flat rearview mirror (AKA the kind that likely came with your car). According to the product website, this mirror is nearly twelve inches long, and is a convex shape that allows you to see in both blind spots and through your rear windows.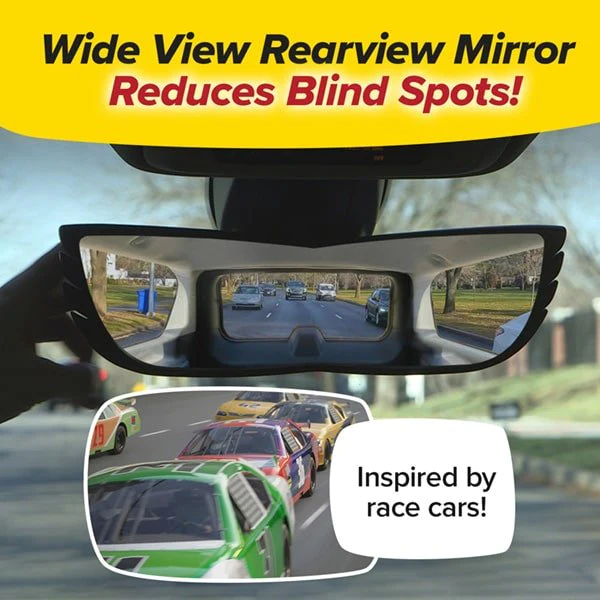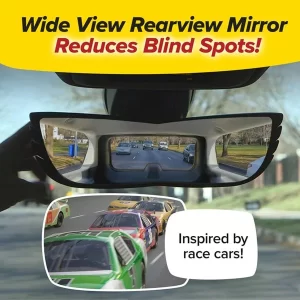 In other words, rather than swiveling your head around in all directions to make sure your blind spot is clear before changing lanes, you'll be equipped with a full view of the lanes behind you with one glance into this mirror. 
Although we certainly still recommend performing your blind spot checks before merging or changing lanes, you can relax knowing that the 160-degree view provided by this mirror will significantly improve your awareness of the cars around you, and your safety while driving. 
Angel View Mirror Features
The really convenient thing about this mirror is that it snaps in place over your existing rearview mirror, with virtually no assembly required. Clever spring-loaded feet hold it in place, and you can easily remove it, should you ever need to revert back to your regular view.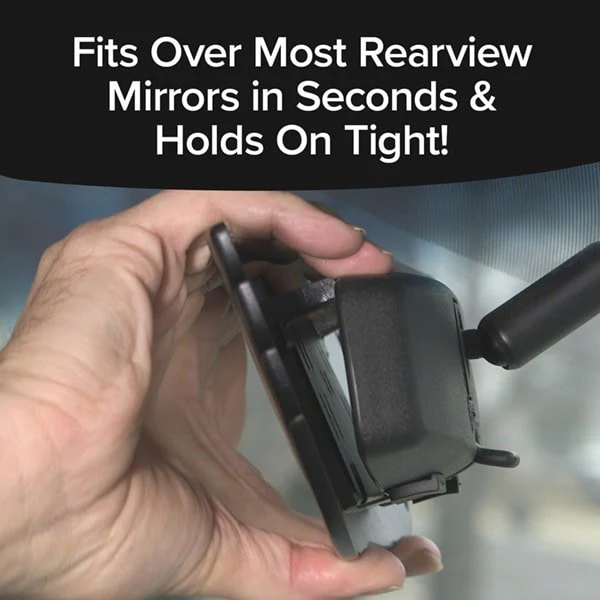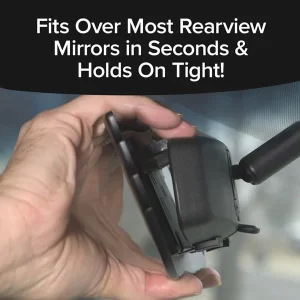 In fact, it should only take seconds to install the Angel View Mirror in your vehicle, and it fits most cars and SUVs. We loved the convenience and simplicity of this product, as there were no complicated instructions to follow or any thinking required — just snap it in place and drive. The mirror does come with a protective film over it, so remember to remove that before you hit the road.
It may take a few drives to get used to the look of the much larger mirror and convex shape in place of your regular rearview mirror. It might seem a little silly at first – after all, this mirror was inspired by race cars, so what's it doing in your minivan? But the reality is that many of us will experience a blind spot near-miss at least once in our lifetime, and this handy device can reduce the odds of that near-miss becoming a disaster. 
So despite how ridiculous you might feel at first, stick it out for a couple of drives until you're used to having an extra-large mirror in the place of your normal rearview. It's not called "angel view" for nothing – with this mirror giving you a much wider (and safer) view of the road behind you, you might very well feel like an angel is watching over you as you drive, keeping you safe. In other words, definitely worth any sort of adjustment period!
What Do Other Reviewers Have to Say?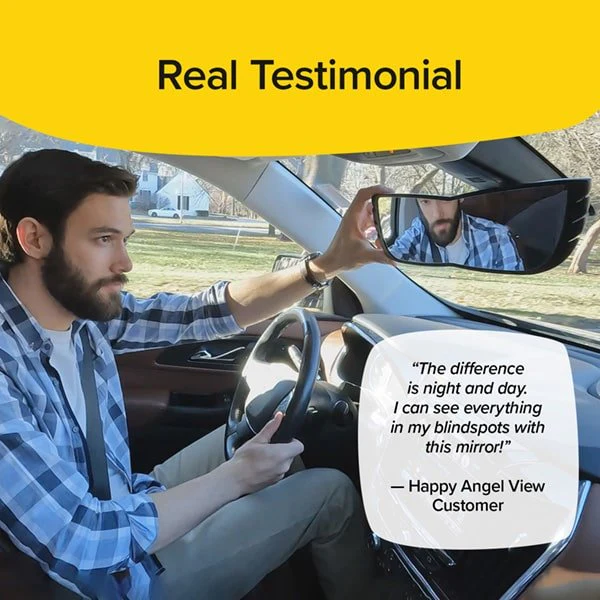 We weren't the only ones to take this mirror for a test spin. One reviewer found that this mirror holds firmly in place once it's been secured, and agreed that in today's day and age of insane drivers, any added level of visibility and safety is a must. Another reviewer noted that their 82-year-old mother felt much safer and more confident reversing in her car after this mirror was installed, and that they would be putting one in all of their immediate family members' cars. 
It's important to note that although the product description claims the Angel View Mirror will fit over the mirrors of most cars and SUVs, every car is different. There is a small chance this mirror may not fit or work on your rearview mirror. Luckily, BulbHead offers a 30-day money back guarantee. If you give the mirror a try and find that it isn't compatible with your car, you can always send it back for a refund. 
What About the Price Point?
This mirror has a reasonable price point at just $30. For the improved visibility, safety, and peace of mind you get from having an extra wide range of sight from your rearview, we felt it was well worth the money.
The Gift of Safety
Dealing with blind spots is a completely normal part of driving, and no matter how good your rearview mirror is, it's always a good idea to check and double check before moving lanes or merging. However, being able to see the lanes to your left and right and eliminating those blind spots with one rearview mirror is a pretty hard offer to turn down. 
Not only is this an excellent tool to use in your own car, but it's a great gift for your friends and family. You can never go wrong giving an Angel View Mirror as a gift to someone you care about. 
Plus, this mirror isn't just good for safety – it also helps with low-risk everyday driving maneuvers, like backing out of your driveway and parallel parking. Being able to see behind and on both sides of your car can help keep you from running over your kids' toys in the garage or hitting the curb while you park. 
If you've ever wanted to switch lanes with the skill of a race car driver, now is your chance. Order a deeply discounted Angel View Mirror, and feel the stress of navigating your blind spot (or your next time parallel parking) melt away. It's truly a gift that keeps on giving.