Power Ear: Enhancing Your Hearing — Our Review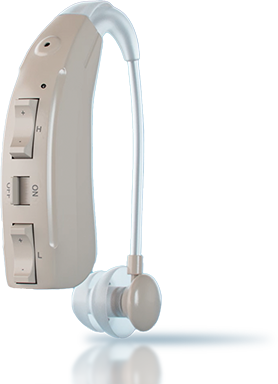 If you use hearing aids, you know that, more often than not, they can set you back THOUSANDS of dollars. These days, the best healthcare — no matter the item or health concern — tends to be expensive. But the cost of hearing aids in particular can be brutal.
I've always found this insanely unfair. Why should it cost so much just so I can hear like everyone else? That should be a human right, not something I have to shell out hundreds of dollars for. Nonetheless, that's where we're at right now, and I'd always resigned myself to the fact that my hearing aids were going to cost a fortune.
One day, I was complaining about the cost of healthcare in the doctor's office, and the front desk receptionist overheard me and recommended Power Ear. Since then, my whole world has changed. I never realized that there was such a high-quality, affordable hearing aid brand on the market — which is why I chose to write this review.
In my opinion, there should be ads for Power Ear in every doctor's office, so every hard-of-hearing patient will at least know this option exists. Unfortunately, we're not there yet, so this lengthy and passionate review will have to do.
What Is Power Ear?
Power Ear is a digital, rechargeable, adjustable hearing aid. In other words, it packs a serious punch. These hearing aids include pretty much every feature I thought would put me way over budget. I can hear my grandkids again without asking them to speak up or practically shout. I can understand the cashier at the grocery store without having to read her lips, and my confidence in navigating the world while being hard of hearing has increased DRAMATICALLY.
Best of all, it was SO easy to get my own set of Power Ears. I didn't need to see an audiologist, take a hearing test, or get a prescription, which felt almost revolutionary. Our healthcare system is so convoluted that just getting in to see a doctor and get a prescription filled (or even just refilled) can be a total nightmare. All you have to do to have Power Ear delivered to your doorstep is order one online. It was quick and easy — what a shocking change-up!
How Does Power Ear Work?
The Power Ear is adjustable — here's what I mean by that. There are eight different sound levels for both high and low pitches, and you can adjust them all yourself using buttons on the hearing aid.
So let's say you're more sensitive to high pitches, like me, but struggle to hear lower-pitched tones and people with deeper voices. You can adjust your Power Ear to a medium volume for high pitches and a higher volume for low pitches. And since there are eight levels for each type of pitch, it's super customizable to your EXACT hearing ability.
I think you'd have to be legitimately deaf to not benefit from that type of accessibility. Before using my Power Ear, I didn't even realize this type of adjustability was a possibility, which is another example of how screwed up our healthcare system is. Now I can't imagine using hearing aids that I can't adjust to my own liking.
I can change it to a different setting every day if I wish. And it was super easy to figure out exactly what settings worked best for me — I just started with both high and low pitches on the lowest possible setting and then slowly increased the volume until I found the perfect balance. From there, it was a matter of fine-tuning depending on specific situations, which just took a bit of time and practice to master.
Don't be deterred by this — if I can figure out how to use these quickly, so can you. I guarantee it. And here's the other factor making me rave about Power Ear: The sound quality is GOOD. It easily competes with any other hearing aid I've ever used, including ones that cost me literally thousands. The sound is clear and crisp and comes in at my hand-selected volume preference. What a revelation.
Does It Need Batteries?
The Power Ear is operated by rechargeable batteries, so all I have to do is plug it in once a week for a couple of hours and it's good to go. I hate having to go out and buy new batteries every few months for things like this, especially the sort of specialized battery that a hearing aid requires, so it was a major relief to find out that the Power Ear is rechargeable.
The longest I've gone without charging it was three weeks, and it worked totally fine — I think it probably could've lasted even longer than that if need be. But the packaging recommended charging it every week to keep the batteries in good health, so that's what I do. I also turn it off whenever I don't need it. For example, when I go on my morning walks, sit and read in my favorite armchair, or garden, I don't use my Power Ear to help preserve the battery power.
Will Power Ear Work for Me?
When I first started looking into Power Ear after the receptionist at the doctor's office recommended it to me, I was a little nervous to buy something like this online. It just wasn't aligned with the rest of my experience with the American healthcare system, and I thought it couldn't possibly be as good of a product as it looked.
But two things ultimately convinced me it was worth the risk. One, the Power Ear is registered with the FDA. The FDA regulates all healthcare products, and if it was unsafe or ineffective, they would get it off the market immediately. That was my first green flag.
And two, there's a 90-day, money-back guarantee. That means you can test out the Power Ear for a whopping THREE MONTHS before deciding it doesn't work for you and sending it back to get your money back.
To me, that's a crazy good return policy and really speaks to the confidence this company has in their product. I figured if they were willing to bet on their product that much, it must work at least somewhat well. And if it didn't work for me, I could always return it, no harm done.
How Much Does Power Ear Cost?
So, I got my own Power Ear — and thank God I did. It is SUCH a relief to have such an effective and INEXPENSIVE hearing aid solution. At $99, this product is MILES cheaper than the other hearing aids I've used, and in my opinion, it works just as well.
Plus, the ability to adjust the high and low pitches to my own liking whenever and wherever I want is an awesome feature, one that I don't want to live without now that I've gotten used to it.
The Bottom Line
If you or someone you know relies on hearing aids as part of your daily life, I would absolutely recommend checking out Power Ear. If it doesn't work for you, you can always get your money back. But if your experience is anything like mine, I can guarantee the Power Ear will change your entire world.