Lipozene: Uncovering the Science – Our In-Depth Review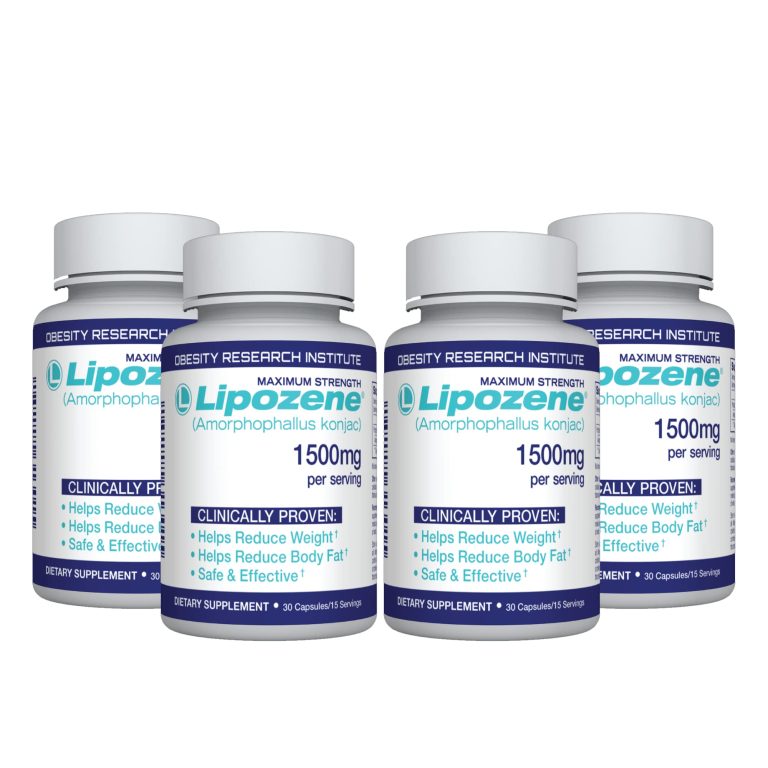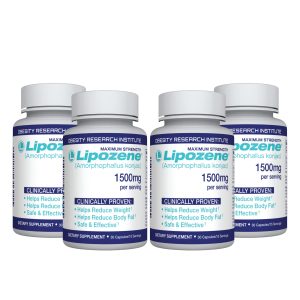 I think I've done just about everything I can to lose these last 10 pounds. I've tried keto, the Mediterranean diet, Atkins, and intermittent fasting. I've gone to hot yoga, Pilates, and several different gyms.
I've tried pretty much everything out there — and don't get me wrong, I've gotten in pretty good shape from my efforts! But nothing seemed to get me over the finish line to my goal weight until Lipozene.
I first heard about Lipozene from a friend who has similar weight-loss goals. She'd started taking it before every meal and found that it helped her feel fuller and prevented overeating. So, I decided to give it a try, and I can't even tell you how glad I am that I did.
With Lipozene, I've finally reached my goal weight, and I didn't even have to change my lifestyle radically to do so! Let me explain exactly how it works.
What Is Lipozene? 
You're not alone if you have absolutely no idea what Lipozene is. I didn't, either, until I did some research. It turns out that Lipozene is a diet pill containing something called glucomannan, which is the ingredient that actually contributes to weight loss. Glucomannan is a soluble fiber that originates from the root of the Konjac plant. Konjac can absorb many times its weight in water.
In other words, the fiber in Lipozene absorbs a bunch of water and makes you feel fuller after eating. Other types of soluble fiber do this as well — oats, peas, apples, and beans. All these types of food form a gel-like substance in water, which helps fill you up and reduce your appetite after eating. That's one of the reasons why doctors advise us to include enough fiber in our diets.
But the thing that makes Lipozene so helpful is that you can simply take it as a pill. (This was really the selling point to me.) Diets can be EXHAUSTING — they often require special shopping lists, meal-prepping, and endless effort to ensure you're always eating (or avoiding) the right foods.
Enter Lipozene. All I had to do was take two pills with a glass of water before every meal, and I was set. The fiber in the pill absorbed the water and took up room in my stomach, making me feel fuller and more satisfied after each meal.
I didn't overeat nearly as much as usual and didn't find myself constantly thinking about my next meal or the next time I got to eat. In fact, the simple act of feeling fuller helped cut my cravings a TON. It literally could not have been easier.
What I really appreciate about Lipozene is that I can now eat whatever I want and still maintain my goal weight. I try to maintain a balanced diet, of course, but I don't restrict myself in any way — gluten, dairy, carbs, treats occasionally, it's all mine.
Thanks to the Lipozene, I don't find myself craving bags and bags of chips or candy because I'm already full by the time I reach the dessert portion of the meal. Instead, I'll treat myself occasionally and tend to naturally follow a well-balanced and healthy diet.
Lipozene has benefits aside from taking up room in your stomach, though. It also can absorb nutrients — including fat — which means the fat from a meal you eat with Lipozene passes through and out of your body rather than being absorbed. (Say goodbye to cellulite!)
Lipozene can also act as a prebiotic and support the healthy bacteria in your gut. These bacteria use Lipozene as fuel, which supports the healthy functioning of your digestive system.
I must admit that I was a little doubtful about all of this at first, so if you're feeling uncertain, that's okay. It just seemed too good to be true. But it turns out there are actually several studies connecting Lipozene to weight loss.
I promise you this isn't all just made up by some company — the beneficial effects are actually backed up by science. And you already consume soluble fiber in your day-to-day diet — this just comes in pill form. (In my opinion, it makes it all the easier to swallow. Pun intended.)
Is Lipozene for You? 
If you still aren't sure about Lipozene, talk to your doctor. But take it from me: implementing this little pill into my daily routine was one of the best things I did on my weight loss journey. I was so sick and tired of all the fad diets and trying a new workout routine every week that just having to take a pill and drink water before each meal felt like a godsend. I'm a Lipozene stan forever, and I'll never go back.
If you do try Lipozene, there's one thing I'd recommend. Definitely be sure that you're drinking enough water and other fluids with it. Since Lipozene can absorb up to 200 times its weight in water, it's easy to get dehydrated while taking it. But if you just add a few extra glasses of water into your daily routine, you'll stay hydrated and shed those pounds in no time.
Another thing I REALLY liked about getting started with Lipozene was the money-back guarantee. Lipozene offers a 30-day money-back guarantee, so you can try it risk-free. If it doesn't work for you, just return the pills and get your money back. (But don't hold your breath. If your experience is anything like mine, you will be obsessed immediately.)
Another thing I like is that Lipozene doesn't contain any stimulants, including caffeine. If you're anything like me, you probably stigmatize all diet pills as being full of stimulants. At least, I used to think that until I learned about Lipozene. Stimulants are scary, but not all diet pills use stimulants to work. Lipozene doesn't, and I feel much safer and more comfortable taking it than I ever would've thought possible with a diet pill.
Finally, the last thing that really sold me on Lipozene was how easy it is to tailor to my lifestyle. I no longer have to rearrange my entire life around my meals and workouts; instead, I just take two pills before each major meal, and I'm good to go.
If I have a long day and need an extra meal, I'll take two pills beforehand. If it's a busy day and I only eat twice, that's fine too! It's SUCH a relief not to cater my life and schedule to eating anymore. Lipozene hasn't just helped me shed the fat; it also has made my life easier and simpler.
I know that diet pills might not be for everyone. Trust me, at first, I was more than a little hesitant. But I am SO glad I was introduced to these pills and that I've been able to lose that stubborn last 10 pounds. I feel so much more confident and happy with how I look, and I no longer have to stick to crazy diets. Lipozene changed my life, and I hope it changes yours, too.
Sources:
Lipozene Review: What to Know in 2023 | Medical News Today
Dietary fiber: Essential for a healthy diet | Mayo Clinic
Safety and Efficacy of Glucomannan for Weight Loss in Overweight and Moderately Obese Adults | PMC
Health-promoting effects of konjac glucomannan and its practical applications: A critical review | ScienceDirect