Wubble Ball / Rumblers: Fun for All Ages — Our Review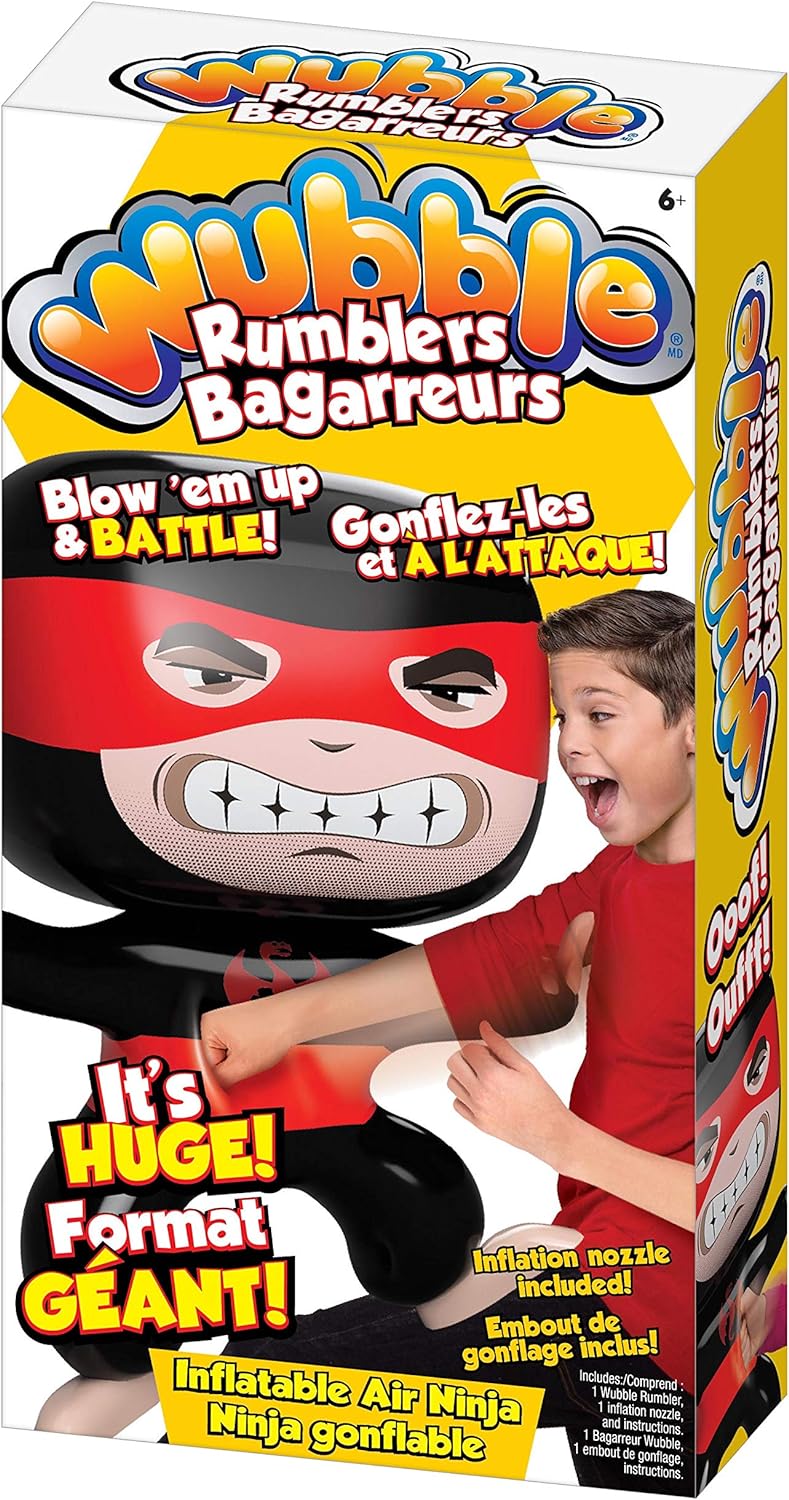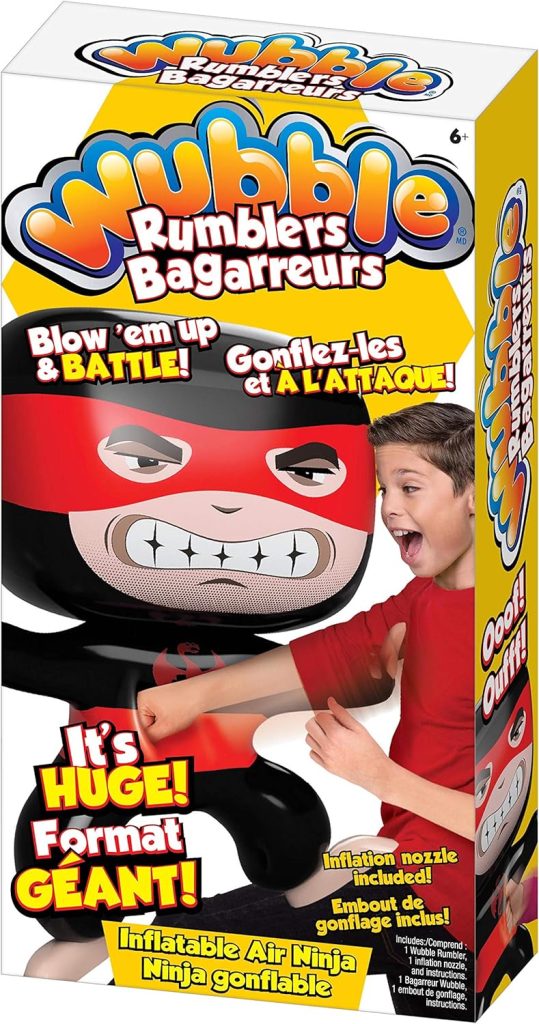 If you're a mom of young children (or a nanny or babysitter), you know that one of the most exhausting parts of the job is just brainstorming ways to occupy your kids without creating destruction. If I let my kids do whatever they wanted, all of our Tupperware would be strewn over the kitchen floor, the couch cushions and pillows would be all over the house, and there would probably be marker ink on every surface. Honestly, sometimes that happens anyway.
But I do my best to come up with fun things for them to do without taking out their energy in more destructive ways. Believe me when I say that the Wubble Ball has made my job SO MUCH easier. I really cannot recommend this thing to enough people. It's so simple, yet it practically hypnotizes my kids with entertainment. I would highly recommend trying it out.
What Are Wubble Balls?
Wubbles are basically giant plasticky balls that can be inflated to varying sizes. When they're super-inflated, the skin gets really thin and they look like bubbles (hence the name — bubbles, Wubbles, get it?). I think it's this weird cross between a traditional bouncy ball and the ephemeral nature of a bubble that makes my kids so obsessed.
They come in many colors and styles, so there's a type of Wubble that appeals to every kid. Here are the four Wubbles we have in my house:
Wubble Jingles – Makes a satisfying "boing" sound every time you bounce or throw it
Groovy Wubble – Comes in a psychedelic pink/blue/green pattern
Wubble Comet – Has a light in it so kids can play with it in the dark (my kids have been loving playing with this in the backyard at night all summer)
Super Pink Wubble – This one inflates even larger than the regular variety, and in the bubble-gum pink shade, really does look like a giant bubble.
There are SO many more varieties. I almost guarantee there's one for each of your kids, no matter their interests or play styles. Some of them come with pumps and some don't, so pay attention to that if you don't have a pump already — you'll need one to inflate these. It's super easy, though — you just attach the pump and inflate it as large as you want. My oldest (six) is able to do it all by herself.
One thing I would note though is that it's SUPER tempting to inflate the Wubble with helium. My kids have already begged me to do it several times. The problem is if you do inflate it and it ends up escaping or floating away, you have a giant plastic balloon just loose in the sky. That's SO bad for birds and any potential animals that may encounter it once it deflates and lands on the ground. If you end up getting a Wubble and feel tempted to fill it with helium, please, for the sake of the environment, don't do it.
How To Take Care of a Wubble Ball
Here are some FAQs I wanted to know before I bought these for my kids. It seems like the best size to inflate this is somewhere between two to three feet. Less than that and it's wigglier and stretchier, which can be fun, but you also can't bounce it around as much. You also should wash the Wubble every so often. Just be sure to do so only with water and a little hand soap. The instructions specify not to use dish soap so you don't ruin the material of the Wubble.
You can definitely get the Wubble wet — my kids bring theirs to the pool — but I would avoid leaving them outside for too long. My youngest, Evie, left hers in the backyard for a few days and the sun totally damaged the material. It stopped deflating properly and just remained stretched out, and we eventually had to throw it out. I would also recommend deflating it every few days so that the material can return to its non-stretched out form. I think it will help it to last longer.
There's definitely a chance of popping the Wubble, and the first few days after I bought them for my kids I was kind of on tenterhooks expecting to find the plastic carcass somewhere in my house. But, surprisingly, my kids haven't been able to pop them yet! (Of course, I spent a few minutes explaining to them why they needed to keep their Wubbles away from sharp objects, so I'm sure that helped.) We've actually found the Wubbles to be shockingly durable and definitely not quite as poppable as expected, so that's been a huge plus.
Are There Other Wubble Toys?
Let me tell you about the second Wubble product that my kids are obsessed with: Wubble Rumblers. They're basically inflatable wrestlers that kids can throw around and "wrestle" with without actually wrestling each other and potentially getting hurt. You know how kids always want to wrestle and fight with each other — it's fun for them, but it's a nightmare for their mom! I thought the Wubble Rumbler would be a good solution and it has really been exactly what I hoped for.
To use the Wubble Rumbler, all you have to do is blow it up with the (included) inflatable pump and seal off the inflate port, just like you would with any other type of inflatable. They're three feet tall and seem to be made of the same super durable plasticky material as the Wubble balls, so we haven't had any ripping or popping incidents yet (knock on wood). We have one and just keep it in the kids' playroom in the basement. They're only allowed to use it down there, or out in our backyard.
I WOULDN'T recommend the Wubble Rumbler to anyone who has a lot of fragile valuables, or who maybe doesn't have a room to keep it in where the kids can bash it around without consequence. If that sounds like you, maybe this isn't the best choice. But if you have a toy room or play area like we do, I would definitely recommend getting one. It's been awesome for allowing the kids to let off steam and get their energy out in a safer way.
Keep Your Kids Happy With Wubble Balls
The combination of these two products together — the Wubble balls and the Wubble Rumbler — has made summer so much easier for me. Which is funny, because I'm not even the one using it! But you all know that when your kids are happy and entertained (in a non-destructive way), it's so much easier for you to be happy and calm. My kids play with them endlessly — in the yard, the basement, the pool. And so far the quality has really held up, which I usually don't expect in a toy like this.
All of that said, if you're a parent (or nanny) looking for some good-quality toys that aren't going to add to the chaos of your home, I'd definitely recommend either the Wubble Ball or the Wubble Rumbler (or both!). My kids love them, and so do I.