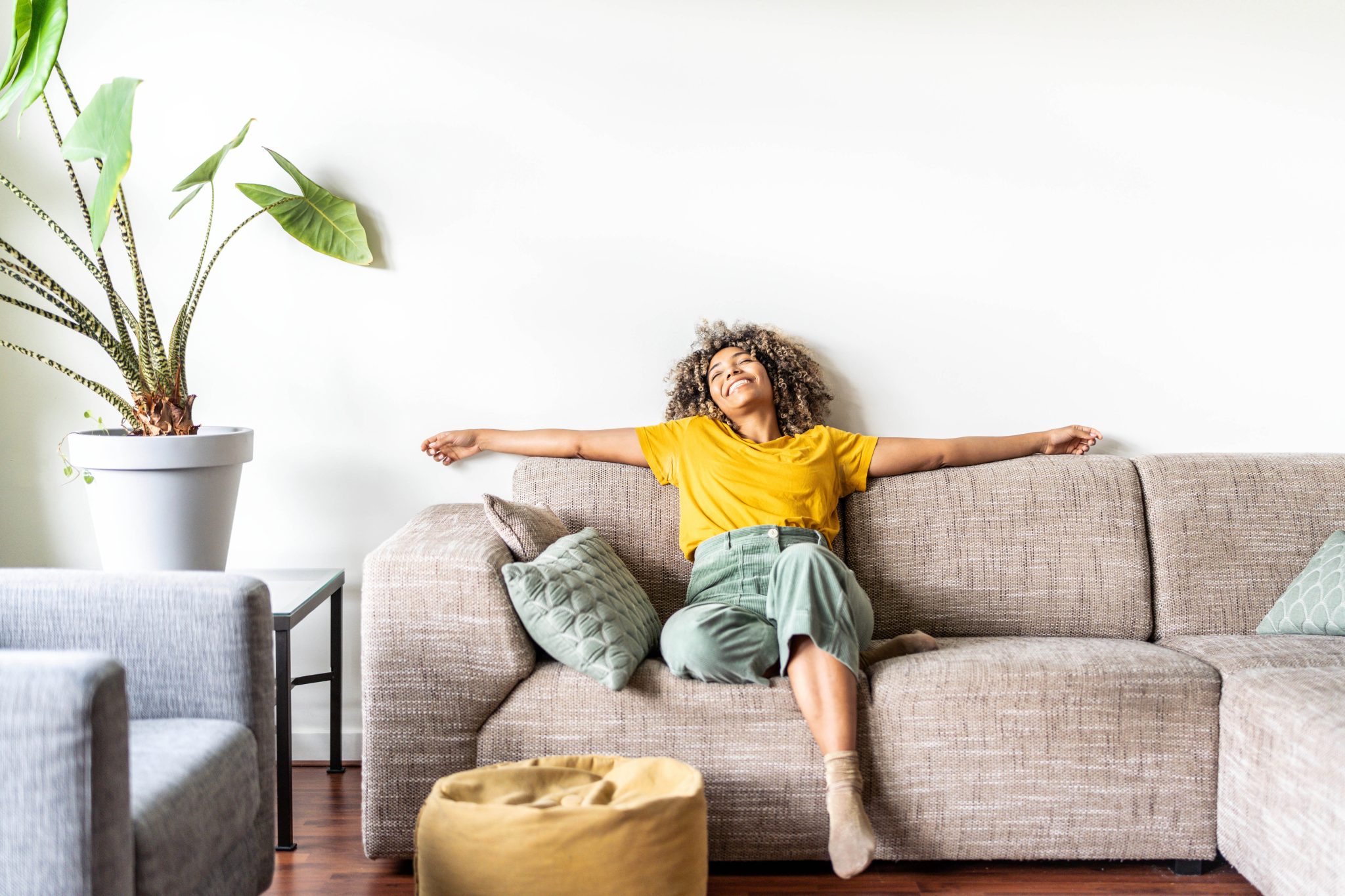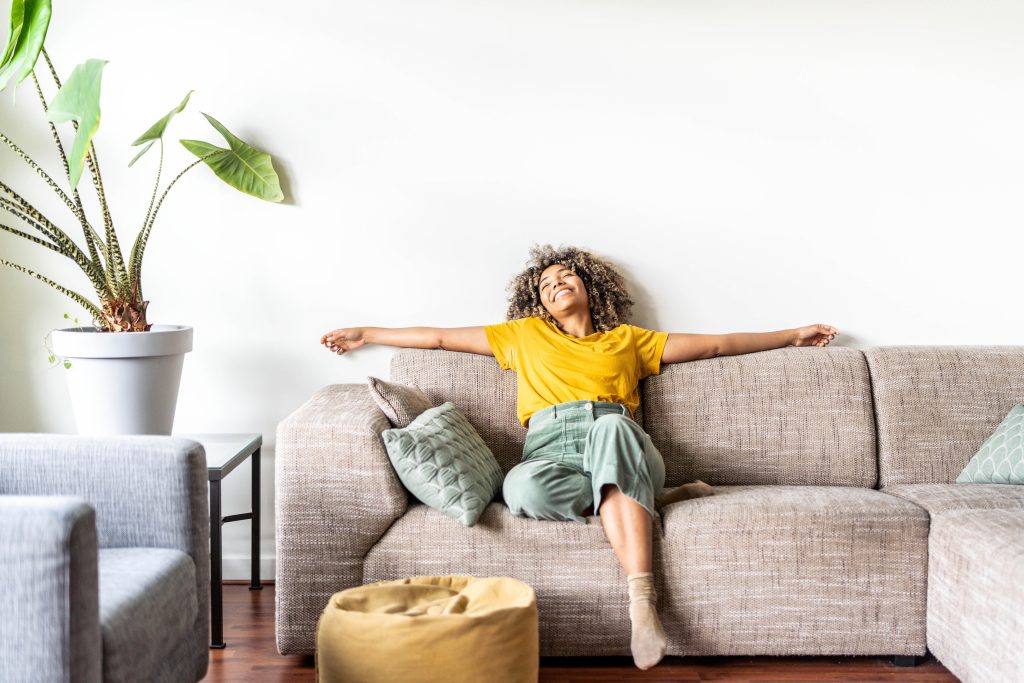 You've had the time of your life on vacation, exploring new landscapes, tasting exotic cuisines, and perhaps splurging a bit more than you intended. Now that you're back in the familiar territory of your home, it's time to reset and rejuvenate — and reclaim your routine.
We've handpicked 13 miraculous products to help you get your body and finances back in shape and prepare you for your next epic adventure. Strap in and prepare for the journey to your best post-travel self.
1. Kickstart Your Passive Income Journey With MetaWealth
Traveling often sparks a sense of freedom and adventure. Wouldn't it be even more liberating if you knew you had a steady stream of passive income rolling in? Welcome to the world of fractional real estate investing with MetaWealth.
Investing in real estate has long been recognized as a solid strategy for generating passive income. Sadly, the high entry costs have been a barrier for many. MetaWealth democratized access to this lucrative market by allowing you to invest in fractional shares of real estate properties.
While you're reminiscing about your latest escapades or planning your next epic journey, your investment with MetaWealth builds one day at a time.
2. Give Your Furry Friend a Vacation Recovery With A Pup Above
Photo Source: A Pup Above
Let's not forget about your four-legged companion while we're on this recovery journey! If you've been on the road (or in the air) for a while, chances are your furry friend has also had a break from their routine. It's high time to treat them to some quality nourishment courtesy of human grade dog food from A Pup Above.
Made with all the love and attention you would give to your own meals, this dog food ensures your pet gets the nutrition they need in every delicious bite. You wouldn't want to compromise your post-travel meals, so why should your fur baby?
After all, they've been there for you through the post-travel blues, patiently listening to your stories and showering you with cuddles. They deserve a meal that not only satisfies their taste buds but also their nutritional needs.
Help your precious pet bounce back into their waggy-tailed, joyous self with A Pup Above. This food is more than just kibble — it's a four-paw dining experience!
3. Detoxify Your Travel Indulgences With Dr. Kellyann
Remember that irresistible street food you savored in the busy markets? And those exotic, tantalizing cocktails at the beach bar? Ah, taste-bud bliss! But now that you're back home, it's time to help your body reset and replenish.
That's where Dr. Kellyann's 5 day cleanse and reset comes in. It's not about punishing your body for enjoying life's indulgences; it's about giving it a gentle, nurturing reset. This cleanse is a well-crafted plan designed to support your body's natural detoxification process while fueling you with essential nutrients.
Within a few days, you'll feel lighter, more energetic, and ready to jump back into your routines with newfound vigor. Plus, with this cleanse, you'll be making peace with your body and setting the tone for healthier habits moving forward. So, say "cheers" to a fresh start with Dr. Kellyann's health cleanse — because every epic journey deserves a rejuvenating end.
4. Keep Your Travel Memories Close With Pictures on Gold
In the era of digital everything, there's something uniquely touching about keeping memories close in a more tangible, personal way. That's precisely where the Pictures on Gold locket necklace collection comes into play.
This isn't just a piece of jewelry; it's a vessel for your most cherished moments. The locket offers a charming, old-school way to always keep a piece of your adventures with you, safely nestled against your heart. You can insert a picture, a tiny memento, or even a note that encapsulates a slice of your travel bliss.
Whether at work or running errands, glancing at your locket necklace will transport you back to your unforgettable journey. It's a personal treasure trove, a delightful secret you carry with you. With a little help from Pictures on Gold, create a keepsake that transcends time and space, linking your heart to the places you've explored and loved.
5. Baby on Board? Prep With Ritual Prenatal Vitamins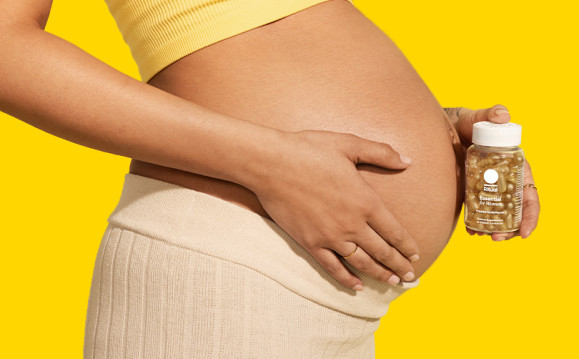 Photo Source: Ritual
Perhaps, while globetrotting, you've decided to embark on the most exciting adventure of them all: parenthood. If that's the case, congratulations! As you nest and rest after your travels, it's crucial to prioritize your wellness journey.
Enter Ritual pregnancy vitamins. Think of them as your nutritional bodyguards, ensuring you get the right mix of essential nutrients to support you during this exciting time. These vitamins are not just about supporting your own body but also about creating an optimal environment for your little one.
Every stage of the motherhood journey is unique, as are your nutritional needs. Ritual answers questions like, "Is folate the same as folic acid," and provides the perfect formulations for your health. As you step into this exciting new chapter, let these prenatal vitamins be the wellness companion you deserve.
6. Quench Your Post-Travel Thirst With Olipop
When you're fresh off the plane, bus, or boat, one treat you crave is a drink that can refresh and revive you. But instead of reaching for a sugar-laden soda that will leave you in a post-carbonation slump, why not opt for a healthier choice?
That's where healthy soda from Olipop comes into play. It's a bubbly delight that won't give you that dreaded sugar crash. It's sweetened naturally and contains ingredients that satisfy your thirst and nurture your body.
With Olipop, soda is no longer a guilty pleasure but a healthier choice you can enjoy at any time. Just picture yourself unwinding with a chilled glass of this fizzy refreshment, basking in post-travel bliss. Now that's a thirst-quenching experience you deserve!
7. Shake Off Post-Travel Worries With Power Wizard
With the end of vacation comes the reality of getting back into the swing of your everyday routine. And it can be pretty overwhelming! You've got work to do, errands to run, and of course, bills to pay.
One of the biggest stresses of summer can be your energy bill. And if you left your AC running while you were away, it might be sky high. If you're worrying about your energy expenses, don't fret because Power Wizard is here to come to your rescue!
Designed with your well-being in mind, Power Wizard helps by comparing energy plans in your area to find the best and most cost-effective plan for your energy usage needs. It's all about providing a personalized energy solution that adapts to your needs and helps you seamlessly transition back into your regular routine.
8. See the Light With Mito Red Light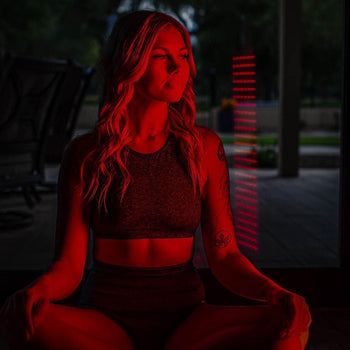 Photo Source: Mito Red Light
Transitioning back to everyday life after a fulfilling trip can be tough on your body and mind. The solution? Harnessing the power of light — more specifically, red light therapy from Mito Red Light.
Red light therapy is like bringing a little piece of the spa into your own home. Imagine unwinding each day with a soothing session. The infrared rays allow the gentle, therapeutic light to work its magic on your weary muscles and skin. It's self-care elevated to a whole new level.
With Mito Red Light, coming home from a trip doesn't mean the end of relaxation. Instead, it marks the beginning of a new self-care ritual that will leave you feeling rejuvenated and ready for your next adventure!
9. Strut Your Stuff With Bombshell Sportswear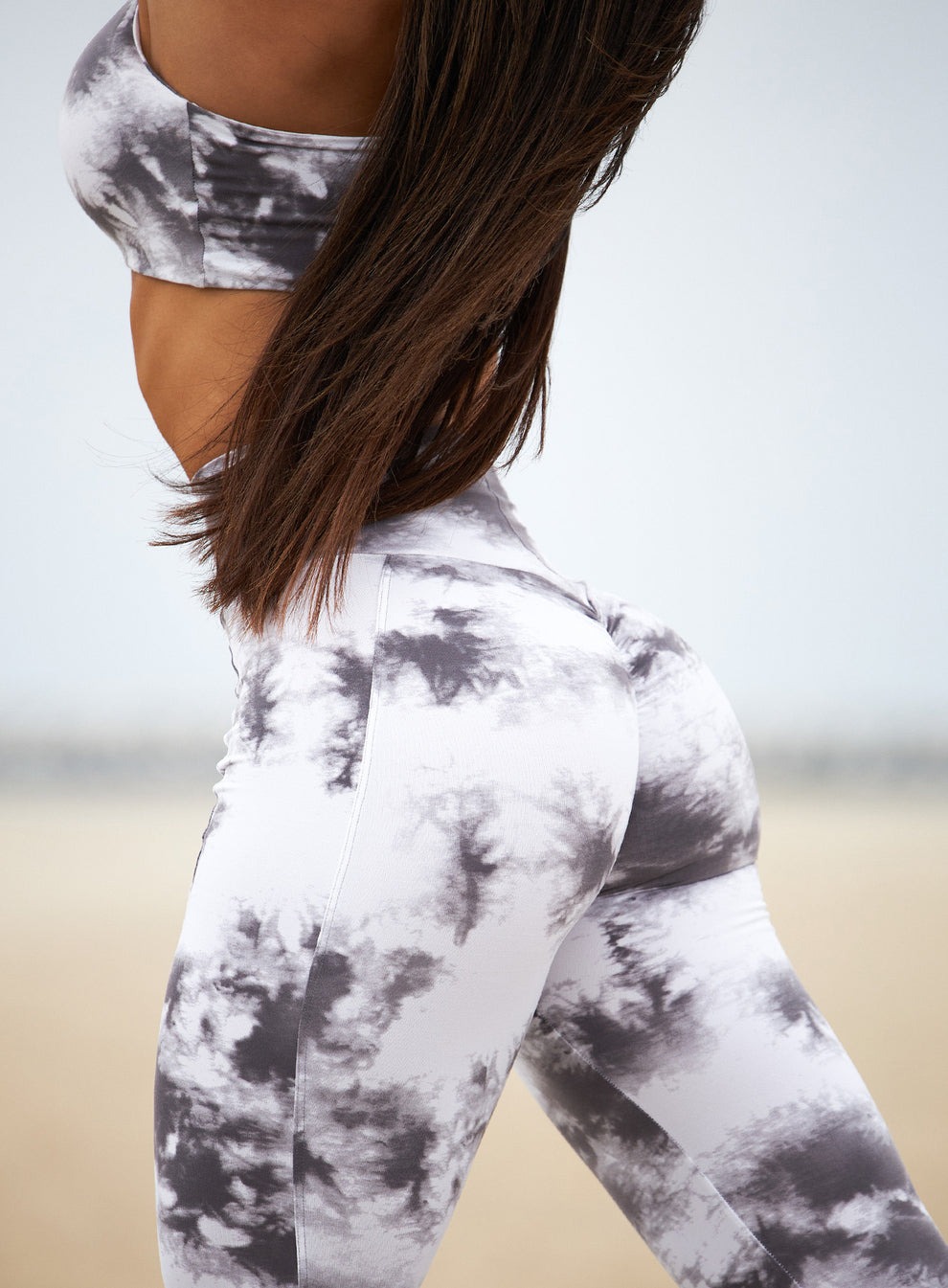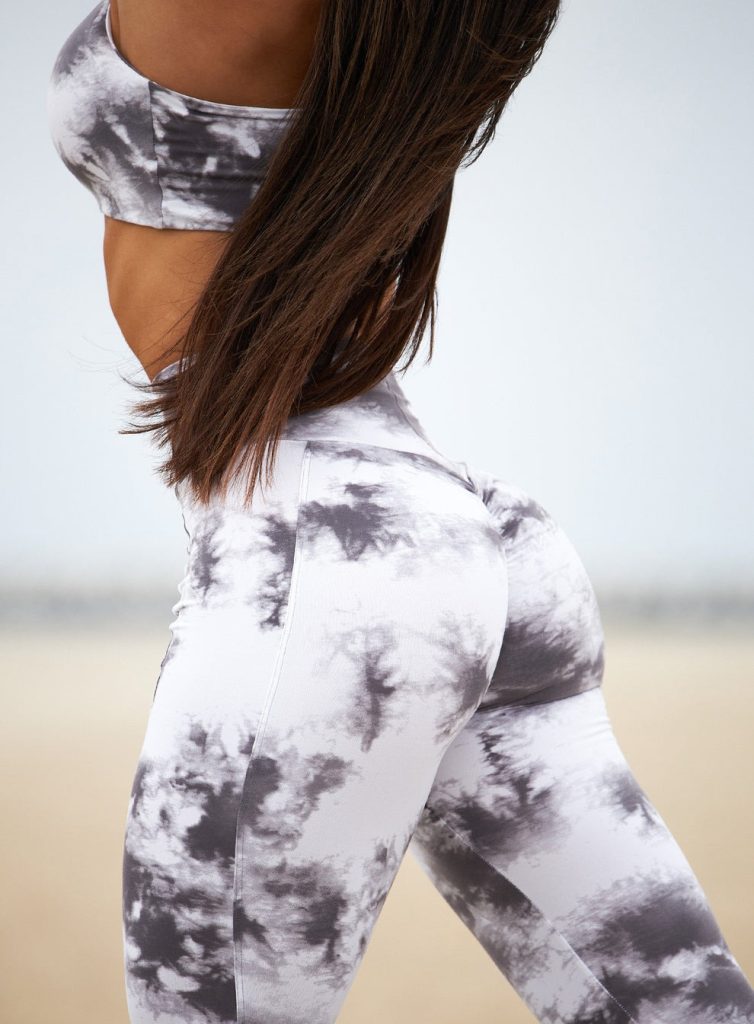 Photo Source: Bombshell Sportswear
Just because you're slowly getting back into your fitness routine doesn't mean you can't do it in style. Bombshell Sportswear is the perfect blend of comfort and fashion, ensuring you look and feel your best as you work up a sweat.
Remember, your post-travel reset journey isn't just about getting back in shape; it's about feeling confident and motivated while doing so. The right athletic wear can boost your morale and make your workouts an exciting part of your day. Plus, there's a unique power in looking good while working towards your fitness goals.
So, whether you're doing yoga in your living room, going for a run, or lifting weights in your home gym, do it in style with Bombshell. Embrace the joy of movement, one fashionable workout at a time.
10. Chew Your Way to Fitness With Create Gummies
Who said fitness supplements have to be dull and boring? With Create creatine monohydrate gummies, you can add a touch of sweet delight to your fitness journey. These gummies are a fun and delicious way to incorporate the well-documented benefits of creatine into your post-travel routine.
They're not just tasty; they're packed with just what you need to support your fitness goals. Each chewy bite is designed to aid in muscle strength and recovery, perfect for getting back into your fitness regime after a long trip.
With Create's creatine gummies, you'll look forward to your daily dose of fitness support. It's a sweet, simple, and effective way to keep your fitness goals within reach. Because at the end of the day, fitness should be enjoyable, not a chore.
11. Track Your Comeback With Fitbit's Wearable Fitness Tracker
After a great vacation, getting back into the swing of things fitness-wise can be a challenge. What if you had a personal fitness buddy right on your wrist, cheering you on every step, jump, and rep of the way? That's exactly what you get with a Fitbit wearable fitness tracker.
This isn't just about counting steps or calories; it's about understanding your body and making the most of your efforts. It's about having a tool that motivates you, keeps track of your progress, and celebrates your victories, no matter how small they might seem.
With Fitbit's fitness tracker, you're not just working towards your goals but embracing a lifestyle of health, fitness, and self-improvement. And the best part? You get to witness your progress in real-time, building confidence with each new achievement.
12. Bring the Gym Home With Rogue Home Gym Equipment
Transitioning back into your gym routine after a long trip can be daunting. What if you could bring the gym right into the comfort of your home? Say hello to Rogue home gym equipment: your personal, always-open gym, right at your fingertips.
There's no need to worry about gym timings or a long commute. Rogue gear lets you squeeze in a workout whenever it suits you. You're in control, whether it's a quick morning cardio session or a late-night strength training workout.
Imagine the freedom of creating a workout regimen tailored to your needs, goals, and schedule. This equipment caters to a variety of fitness levels and goals, making it your perfect partner for your post-travel fitness journey. It's time to embrace the ease, flexibility, and empowerment that comes with owning your workout space.
13. Care for Your Kids in Comfort With Motherhood
After weeks of traveling in your favorite vacation 'fits, it's time to get back into your day-to-day fashions. While you might not be dressing for the French Riviera on your way to the grocery store, you can still keep part of your trip close to your heart by upping your wardrobe game. Who says normal life can't be chic?
Motherhood's breastfeeding shirts are stylish, comfortable, and functional garments designed for breastfeeding mothers. With discreet nursing access, these tops make breastfeeding on-the-go easy and discreet, whether you're running errands or trying to make it to your 12 p.m. yoga class.
The soft, breathable fabrics and thoughtful construction ensure comfort and a flattering fit. Whether it's a casual tee or a colorful tank, Motherhood offers a diverse range of styles to suit every nursing mother's taste and lifestyle. These nursing tops provide the necessary functionality while prioritizing fashion, empowering new mothers to feel confident as they navigate the journey of breastfeeding.
Motherhood has provided the convenient and fashion-forward options you need to seamlessly transition back into your daily routine after traveling, ensuring that you can focus on nurturing your baby while feeling confident and refreshed.
Your Post-Travel Reset Adventure Begins
Traveling is an exhilarating experience that opens your eyes to new vistas, cultures, and cuisines. But, as the saying goes, there's no place like home. With the 13 fabulous products we've showcased, your transition from globetrotting to homecoming doesn't have to be jarring.
So, whether you're already planning your next adventure or just dreaming about it, remember that home isn't merely a pit stop between trips. It's where you refuel, refresh, and reset. With these tips, you're all set to make the most of your post-travel reset.