Photo Source: Adobe Stock
One of the features we love most about Libras is their ability to keep their lives in total balance. Still, this virtue presents a problem whenever a holiday or birthday comes up — because what do you get the Libra man who has everything?
To help answer that eternal question, we've gathered eleven perfectly balanced gifts that capture the essence of this elegant zodiac sign. From stylish essentials to travel and tech-savvy treats, there's something here to satisfy every Libra gentleman.
In a world filled with endless choices, finding the right gift that speaks to the heart of a Libra man might seem overwhelming. With this hand-picked selection, you'll discover products that resonate with his harmonious nature, love for aesthetics, and quest for perfection.
1. Give the Gift of Sight and Safety With Stoggles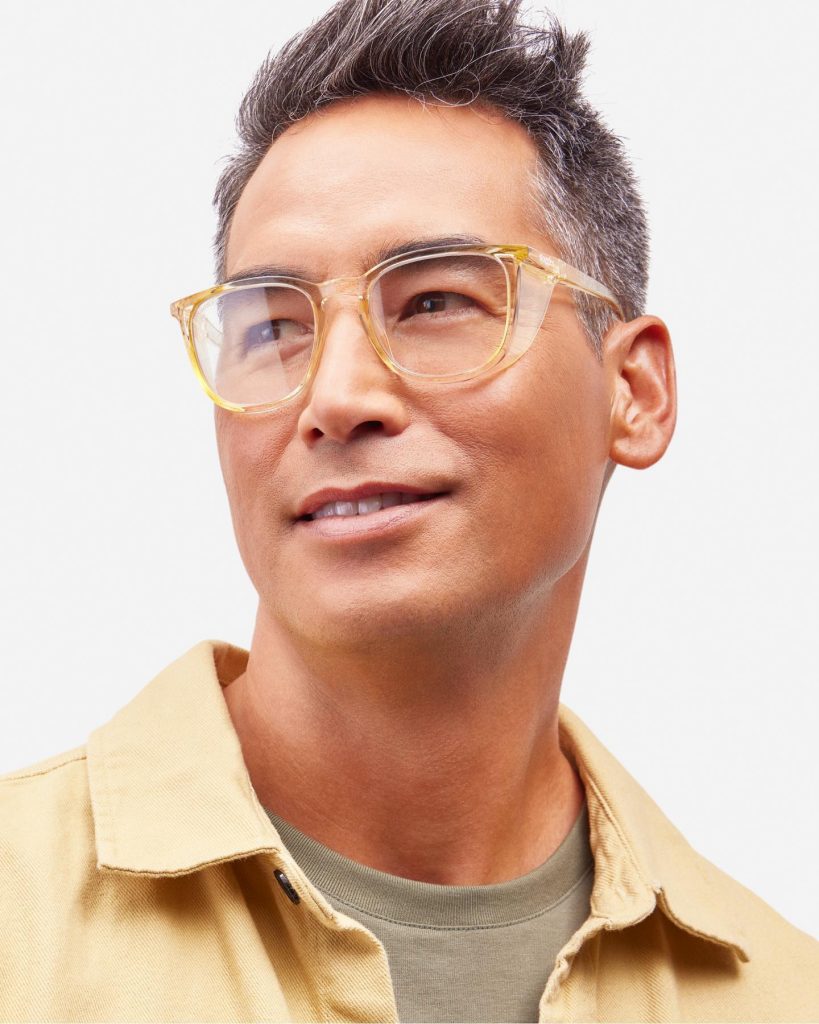 Photo Source: Stoggles
For Libras who seem to do everything, having the right eyewear is essential. When you're looking to impress one of the more grounded air signs who appreciates practicality and balance in all things, you can tick all the boxes with a pair of prescription safety glasses from Stoggles.
Stylish prescription safety glasses aren't ordinary glasses. Combining fashion with functionality, these glasses provide the protection needed for the handyman and the style required for the modern-day gentleman. They offer a unique blend of top-notch quality and design that caters to various needs.
Whether working in the garage or attending a meeting, these glasses are the epitome of balance and grace. Ideal for those who live multifaceted lives, Stoggles' glasses are able to adapt to diverse scenarios, offering comfort without sacrificing style. Practicality meets elegance in this masterpiece, making it a perfect gift for a Libra man.
2. Provide a Twist on the Classics With Psycho Bunny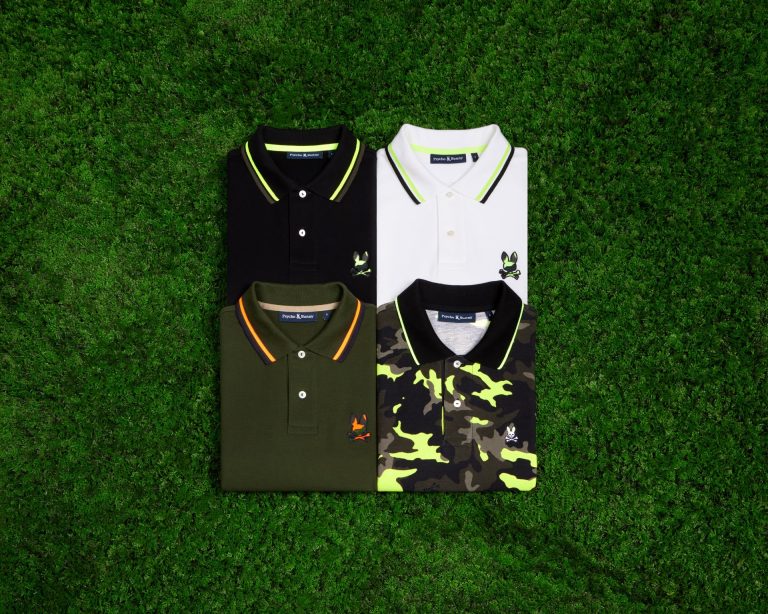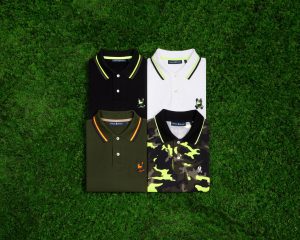 Photo Source: Psycho Bunny
Unique colors and designs are at the heart of personal expression. For Libras and their never-ending search for equilibrium, it's important to balance that desire for self-expression and individual flair with classic pieces, particularly when you're talking about fashion.
Psycho Bunny offers a line of polo shirts for men that strike that balance with ease and style. From vibrant hues to subtle tones, these shirts enable a man to wear his personality on his sleeve … literally. You can find one in a striking or unusual color or opt for something more classic and understated, with a small logo or pattern to give it a personal twist.
Whether seeking casual elegance or bold flair, these polo shirts offer a spectrum of choices. They're perfect for the adventurous yet refined tastes of the Libra gentleman.
3. Travel in Style With July
Traveling is an art form, and the right luggage can make or break a trip. For Libras, travel is an opportunity to see what they've learned from their last trip and look for ways to improve it. You can help them with that!
With the best carry on luggage from July, you can offer them checked baggage that is a fusion of durability and elegance. Designed to fit the maximum amount of cabin storage space and equipped with an ejectable power bank, this suitcase is perfect for both short getaways and extended vacations. Its functional design, coupled with its aesthetic appeal, makes it a travel companion like no other.
Within its spacious compartments, organizing belongings becomes a breeze, making packing and unpacking a pleasure. Traveling can be both secure and stylish, and this luggage proves it! It's the ultimate travel accessory for the worldly Libra man who values both form and function.
4. Protect His Ink With Mad Rabbit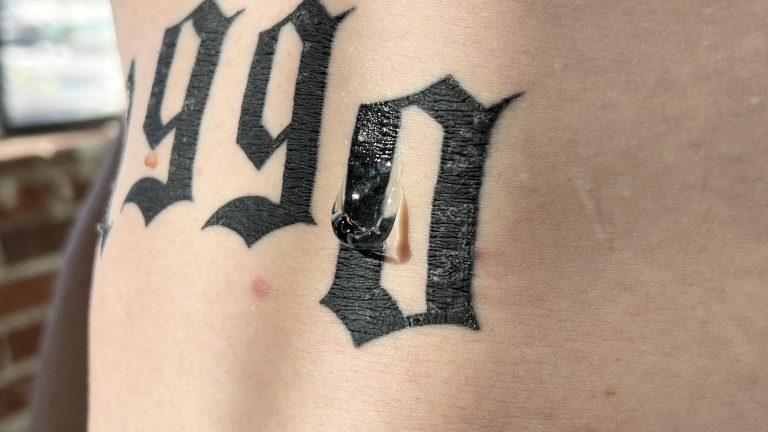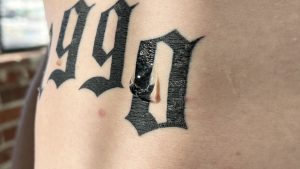 Photo Source: Mad Rabbit
Tattoos are a form of self-expression that requires proper care. With Mad Rabbit's tattoo aftercare products, you can offer the Libra man in your life a fool-proof way to look after his ink and keep the colors vibrant and the lines sharp.
These products embrace the need for nurturing both the aesthetics and health of a tattoo.
The cooling and soothing patch provides immediate relief after getting inked, while the SPF sunscreen prevents fading and maintains the vibrancy of the tattoo.
These are not mere products but a complete care system designed with tattoo enthusiasts in mind.
Why let something beautiful fade when there's a way to preserve it? Suitable for different skin types and tattoo designs, these products are made for those who value their body art. They're the ultimate tribute to creativity and care, aligning with the Libra man's love for beauty and balance.
5. Keep His Beard Game Strong With The Beard Club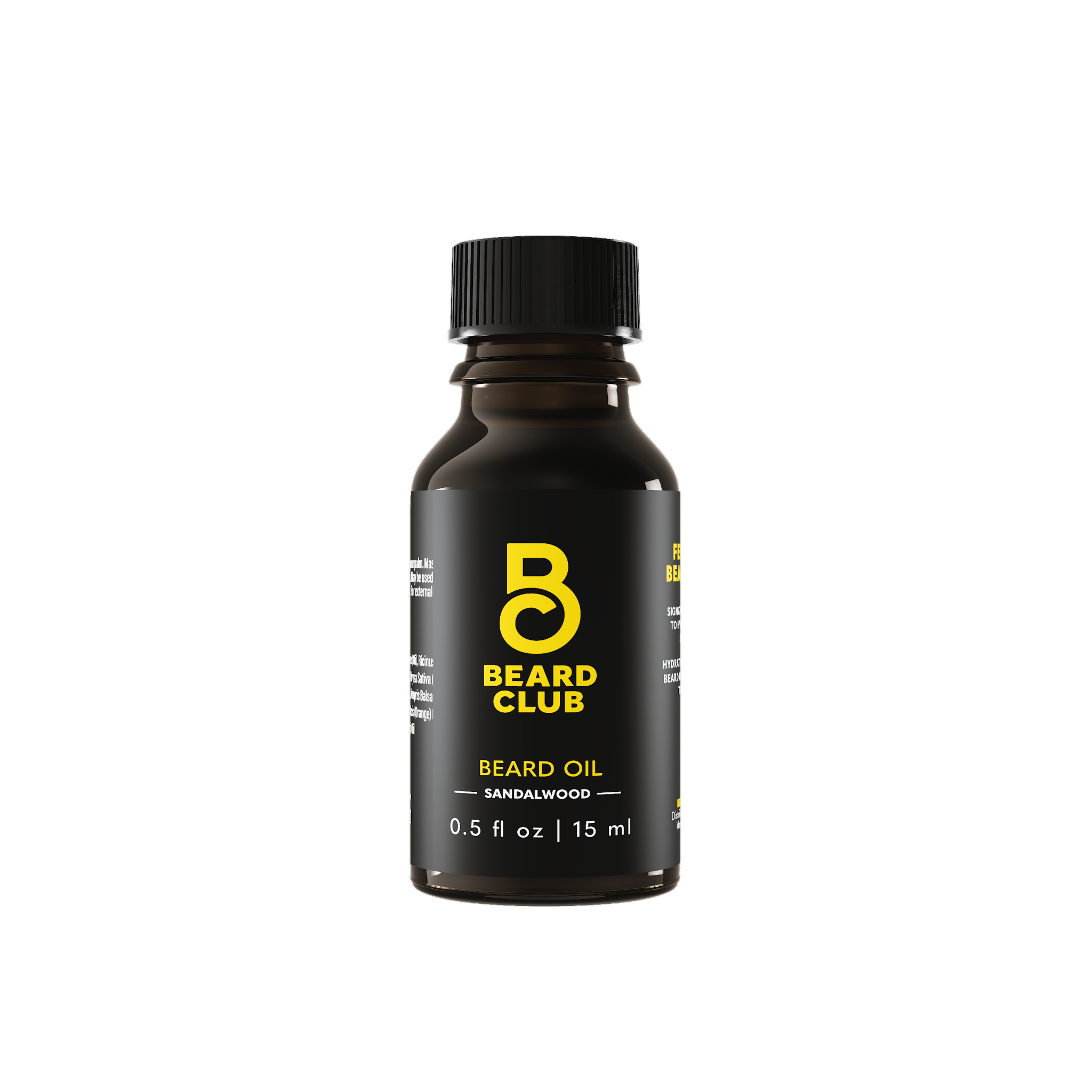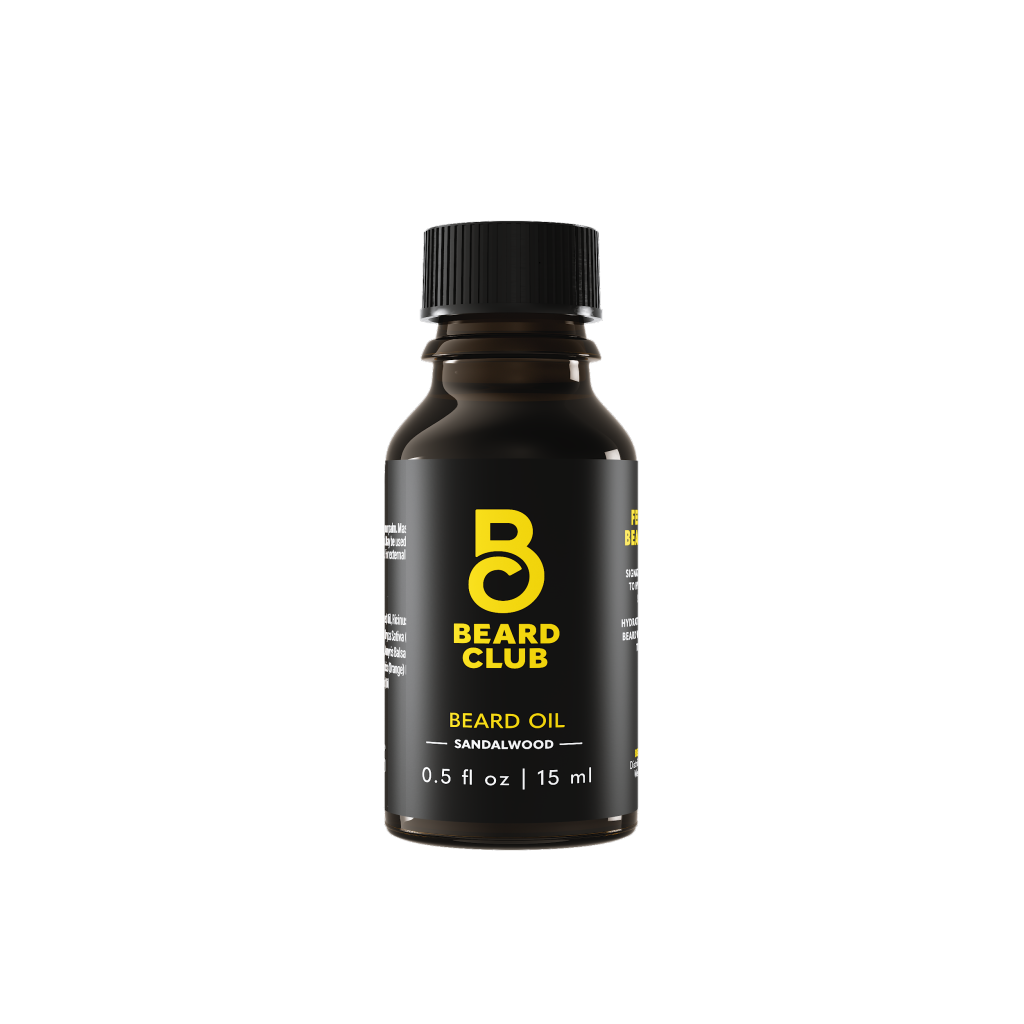 Photo Source: The Beard Club
Beard care is no trivial matter! Many men don't wear makeup, and so their beard is really their primary way of expressing themselves and affecting their personal appearance in a major way. So ensure your Libra's beard is taken care of with beard oil from The Beard Club.
This nourishing beard oil offers the benefits of softening, moisturizing, and eliminating itchiness. Carefully crafted with natural ingredients, this beard oil provides a luxurious experience that turns daily grooming into a delightful ritual.
And if your Libra man is a romantic partner, there's a little bonus in this gift for you, too, because it means his beard will feel soft and nourished rather than scratchy against your skin whenever you get close.
This beard oil is a testament to the fine taste of Libra men who appreciate balance and elegance in their grooming routine. Suitable for different beard types, it leaves a lasting impression of freshness and vigor and helps keep his prized beard in tip-top condition.
6. Elevate Their Game With Copper Fit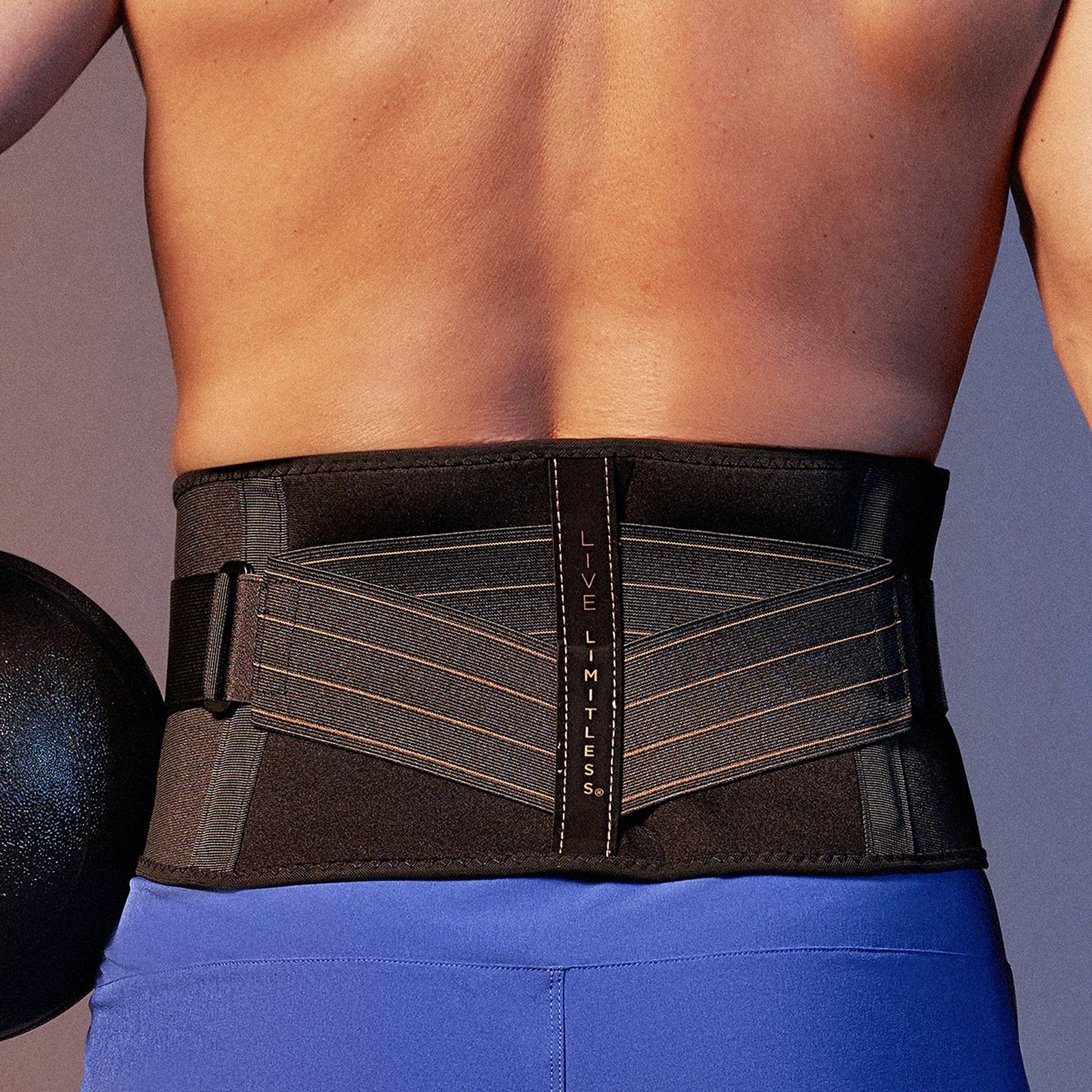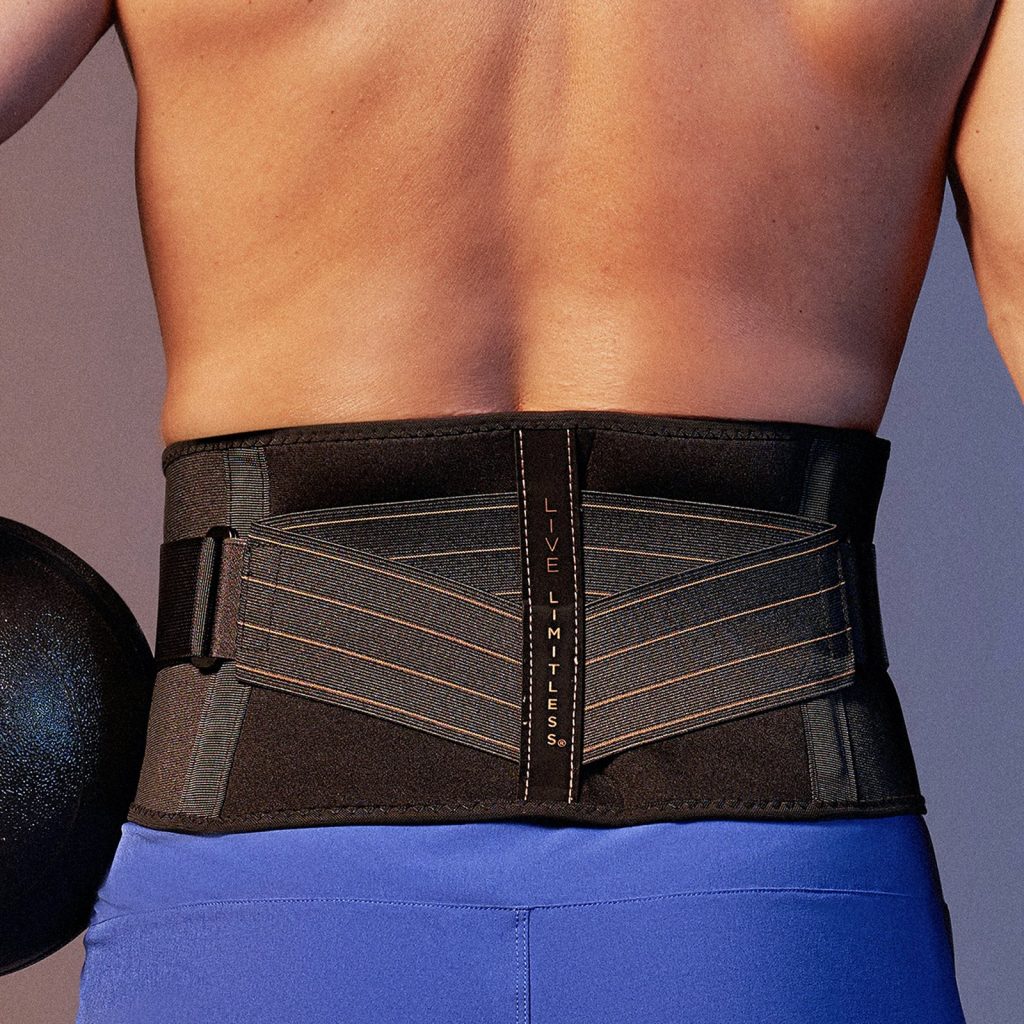 Photo Source: Copper Fit
Physical balance is as essential as emotional and mental equilibrium. Copper Fit's joint and muscle support, designed with the latest materials, technologies, and fabrics, is a game-changer for anyone looking to improve recovery and performance.
By combining innovation with comfort, these products cater to a wide range of physical needs. Whether you're a professional athlete or a weekend warrior, these products can enhance your physical abilities and provide the support you need. They are crafted with precision and engineered to offer optimal support without hindering movement.
With the right equipment, you can take your game to new heights. Designed for peak performance and rapid recovery, these products resonate with the Libra man's affinity for excellence and balance.
7. Level Up With Tapin.GG
For gaming enthusiasts, finding the right teammates or coaching can be a struggle. And if the Libra man in your life loves some time with his favorite console or platform to play League of Legends, he's probably talked to you a time or two about these concerns.
Help him reach the next level with LoL boosting from Tapin.GG. By offering a platform that connects gamers with suitable teammates and coaches, Tapin.GG takes the hassle out of the search process. Enhance his gaming experience and seize the opportunity to grow his skills.
Connecting with like-minded players or finding expert guidance has never been this effortless. This service fits perfectly with the Libra man's strategic thinking and love for an engaging challenge.
Plus, if your Libra man has been begging you to learn to play League of Legends so that you can enjoy it together, look no further than Tapin.GG for some coaching to get you up to speed as a bonus birthday gift for him.
8. Pin Your Affections With Lapel Pins and Coins
Lapel pins aren't just for fancy events. There's an age-old tradition wherein couples use to exchange pins as a sign of love and loyalty — and you can bring that back to life for your Libra on his next birthday. Lapel Pins and Coins can create custom lapel pins that elevate his style and give you a simple way to show you care that appeals to his traditional sensibilities.
With Lapel Pins and Coins' expertise, spanning over twenty years in the industry, creating personalized lapel pins becomes an artistic endeavor that's rich in personal meaning and aesthetic appeal.
For the Libra man who values both aesthetics and meaning, a customized lapel pin can be a timeless piece of art that represents something dear to his heart. The beauty of these pins lies in their ability to capture sentiments and translate them into something tangible. Be it a brand, a personal motto, or a cherished memory, lapel pins bring it all to life in vivid detail.
9. Gift Him Organization and Style With One Kings Lane
Home is where the heart is, and what better way to enhance it than with a super versatile ottoman with storage from One Kings Lane? Offering various styles, materials, and colors, these ottomans offer a unique blend of relaxation and functionality with their built-in storage, allowing you to declutter and organize with grace.
Sit back and relax or store your favorite books and gadgets within arm's reach. These ottomans reflect the Libra man's desire for balance and elegance in every aspect of life. Storage ottomans are a perfect addition to a stylish home, offering both aesthetic appeal and ingenious design.
They blend seamlessly into any décor, adding a touch of luxury and refinement. With quality craftsmanship and attention to detail, these ottomans are not just pieces of furniture but statements of style and efficiency. Enhance your Libra's living space with One Kings Lane so that he can enjoy the harmony they bring to your home.
10. Spice Up His Meals With Le Creuset
Dining is an experience even when you're eating at home, and Le Creuset's Signature Oil and Vinegar cruet set enhances it with elegance and sophistication. Crafted from high-quality stoneware and available in various colors, this set adds a touch of grace to any dining table.
For the Libra man, who appreciates the finer things in life, this cruet set turns every meal into a lavish feast. Whether a professional chef or someone who loves to entertain guests, Le Creuset's cruet set is a symbol of fine dining and exquisite taste.
With its stylish appeal and practical functionality, it's a must-have for anyone who loves to elevate their dining experience. From casual dinners to grand celebrations, this classic cruet set complements every occasion, making it a cherished addition to any kitchen.
11. Brew Perfection With Breville
Coffee is an art that many enjoy daily … sometimes even multiple times a day. If your Libra man has a caffeine habit, then Breville's Bambino espresso machine will change his life, and he'll appreciate the practicality and money saved by replacing his takeaway latte with a delicious home brew.
With professional-grade abilities, this machine brings the café experience right into your kitchen. Its sleek design and advanced features allow you to explore various brews and discover the perfect cup. The intuitive controls and top-of-the-line technology provide unparalleled flexibility, letting you experiment with different beans, temperatures, and pressures.
For the Libra man who enjoys indulging in gourmet experiences, this espresso machine is a gateway to a world of flavors and aromas. This gorgeous little espresso machine transforms a daily routine into an extraordinary ritual, a moment to pause and savor life's little pleasures. With every sip, you taste the quality, balance, and expertise that went into its creation.
Gifts That Align With Your Libra's Stars
Finding the perfect gift for the Libra man in your life is no longer a daunting task. From fashion and functionality to comfort and creativity, we've explored a diverse range of products that resonate with the qualities of this graceful zodiac sign. All of these gifts speak to the essential nature of the Libra man in your life, ensuring that he feels seen, understood, and appreciated by you on his birthday.
With a little thought and consideration, you can find something that speaks directly to his heart and aligns with his interests. Each gift, thoughtfully chosen, can be a celebration of his individuality, his passions, and his quest for harmony in all things.
So, next time a birthday rolls around for that special Libra man, remember this curated list! With something to suit every taste and every occasion, you've got the key to unlock joy and appreciation.