Photo Source: Adobe Stock
When it comes to celebrating new mothers, there's no such thing as too much fanfare. That said, it's easy to lose yourself in the swing of being a new parent and forget that you deserve to be swaddled with care. It's important to occasionally take time to look after yourself, and we're all about treating you to the finer things in life — because, let's be honest, you've earned it.
Grab a cup of your favorite brew and nestle into your coziest chair while your little one takes a nap … We're about to take you on a journey through twelve luxurious, must-have items, all handpicked for you to help you remind yourself how important you are, and how much you're appreciated for all that you do, Mama.
1. Go-Anywhere Chic With Handbags From Like Dreams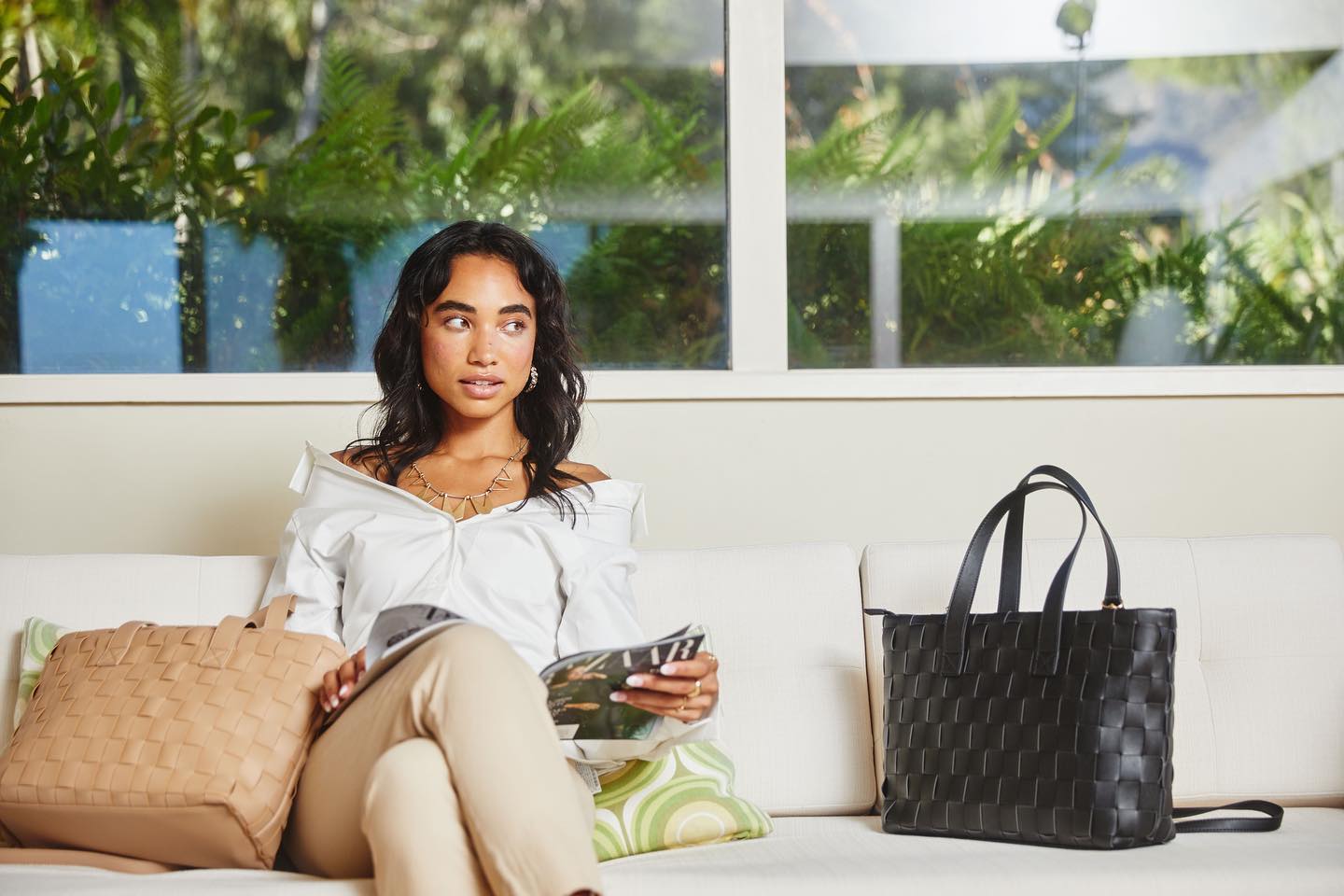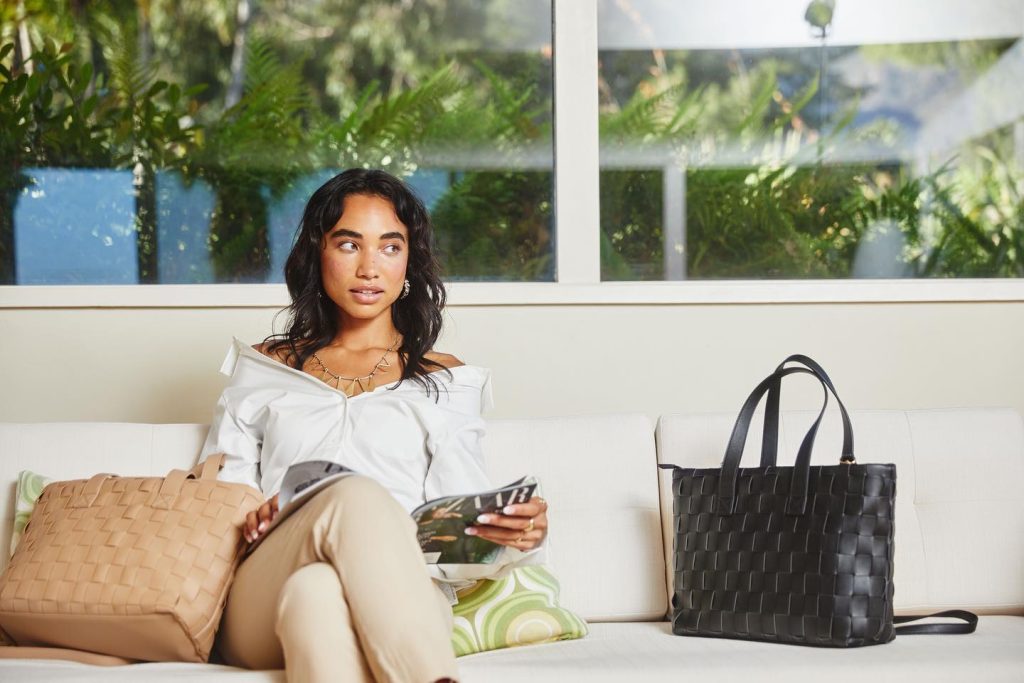 Photo Source: Like Dreams
No longer just a repository for diapers and half-eaten snacks, your handbag can still be a fashion statement! With Like Dreams' premium handbags, new mothers don't have to choose between utility and style. These bags are spacious enough to carry everything you might need for a day out with your little one, yet they don't compromise on design and quality.
You can fit everything you need to ensure you're prepared for unexpected mommy moments without sacrificing your individuality and sense of style. While you'll have to make some adjustments to your look to accommodate the changes in your life, you don't have to give over everything to your little one. It's important to have things that simply bring you joy, and because it sits at the perfect intersection of fashionable and functional, a handbag is an ideal way to do that.
2. A Fountain of Youth With Editorialist's Recommendations
Are late-night feedings and sleepless nights starting to show on your face? Don't despair! Solawave's red light wand might just be the skincare superhero you need. Red light therapy has been hailed for its rejuvenating properties, working its magic to reduce inflammation, boost collagen production, and bring that enviable glow back to your skin.
Using it couldn't be easier. Simply wave the wand over your face for a few minutes every day as part of your skincare routine. It's the perfect excuse to take a moment to yourself … After all, even superheroes need some downtime. If you're a selective shopper who likes to do their research before committing to a product, good on you — look no further than Editorialist's expert beauty and lifestyle recommendations, where they've put together some impressive Solawave reviews for your convenience.
3. Sleep Like a Baby With SONU Sleep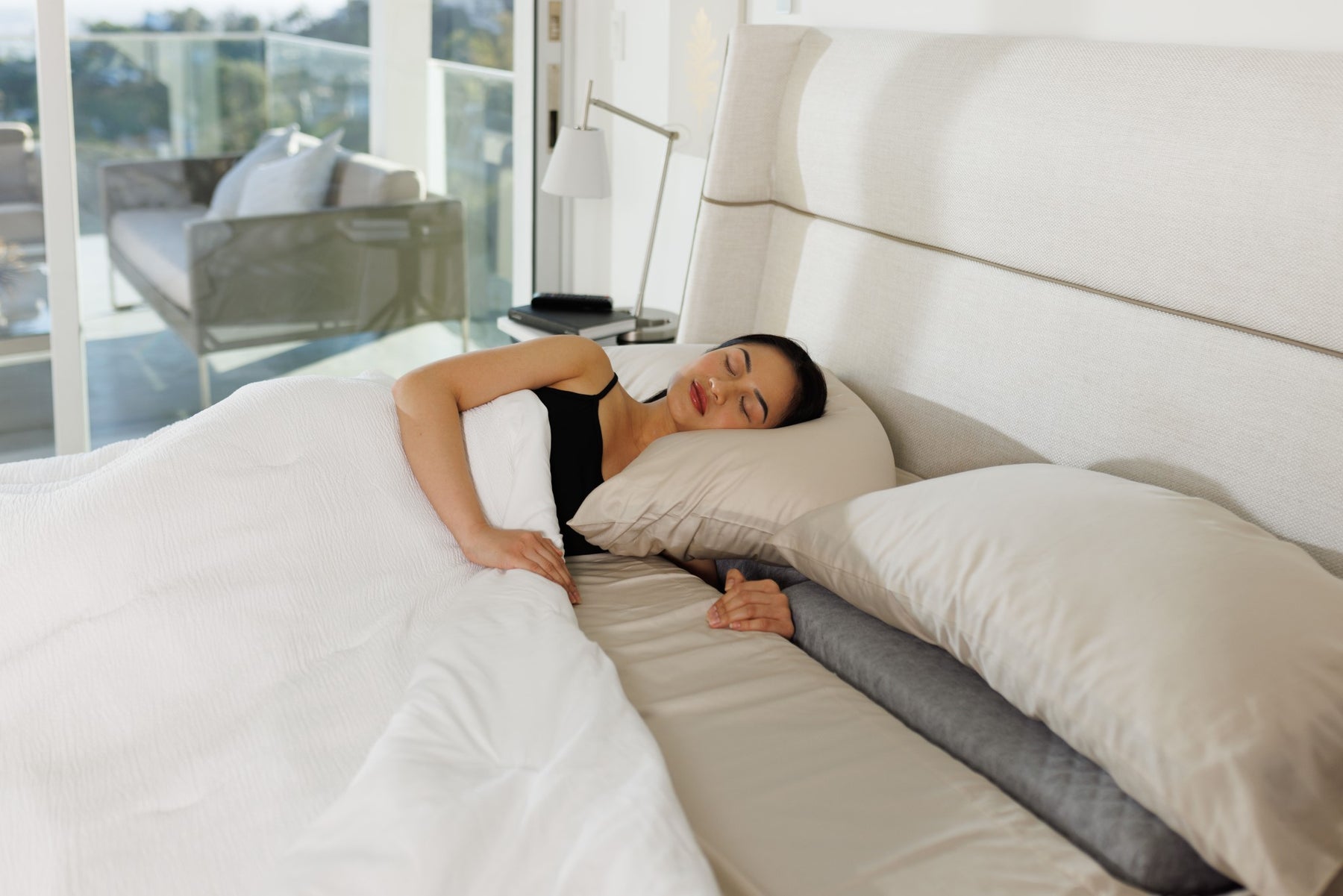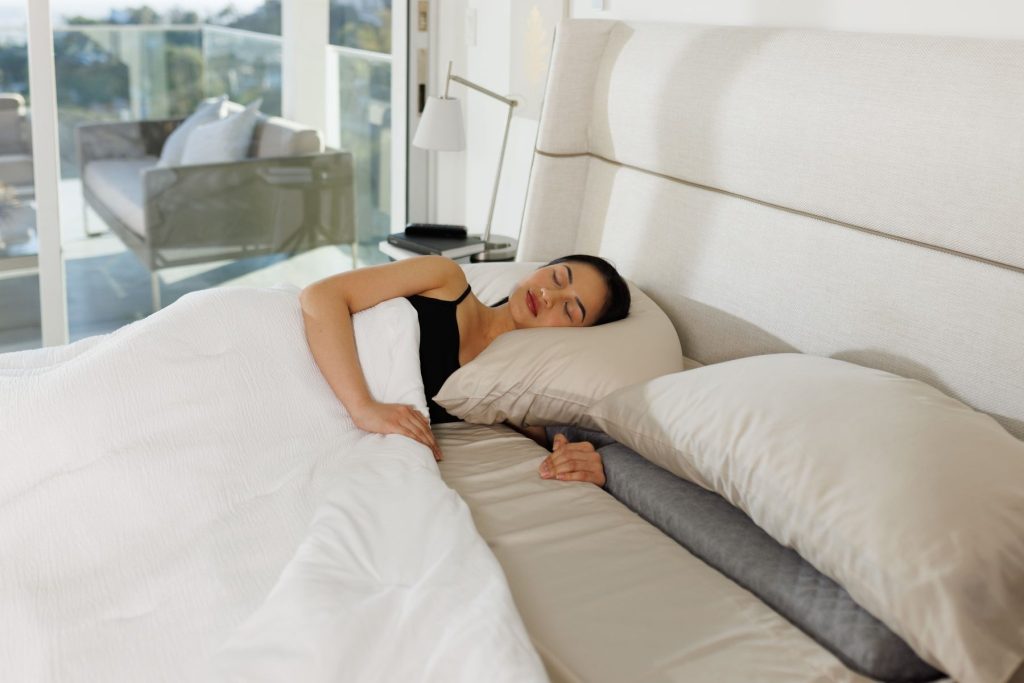 Photo Source: SONU Sleep
Every mother deserves a good night's sleep (or at least as good as it can get with a newborn in the house). That's where SONU Sleep's side sleepers pillow with arm hole comes in. Side sleeping is more than just comfortable — it can help improve blood flow and aid digestion, which are especially important during the postpartum period.
The innovative design of this pillow includes a special arm hole, ensuring your arm doesn't fall asleep while you do. And don't worry about figuring out how to make the most of this wonder-pillow. Just slide your arm into the hole, rest your head on the plush surface, and drift off into dreamland. With SONU Sleep, you'll wake up feeling refreshed and ready to tackle another day of motherhood with energy and panache.
4. Own Your Throne Using Squatty Potty
Who knew something as simple as a bathroom accessory could be such a game-changer? But here we are, singing praises for Squatty Potty. With a design that aids in the natural squatting position, this gadget can help alleviate common postpartum bathroom woes, such as constipation and hemorrhoids.
Not just functional, Squatty Potty is also a chic addition to your bathroom. With its sleek design and neutral colors, it can seamlessly blend in with your décor. This little marvel is more than just a stylish bathroom accessory; it's a silent ally in your wellness journey.
So go ahead, own your throne in style and comfort, mama. Even bathroom time can be luxurious with the right touch. And if you spend a few extra minutes in there just to get some alone time, well … we won't judge.
5. Create Some Mommy Me-Time With Good Essential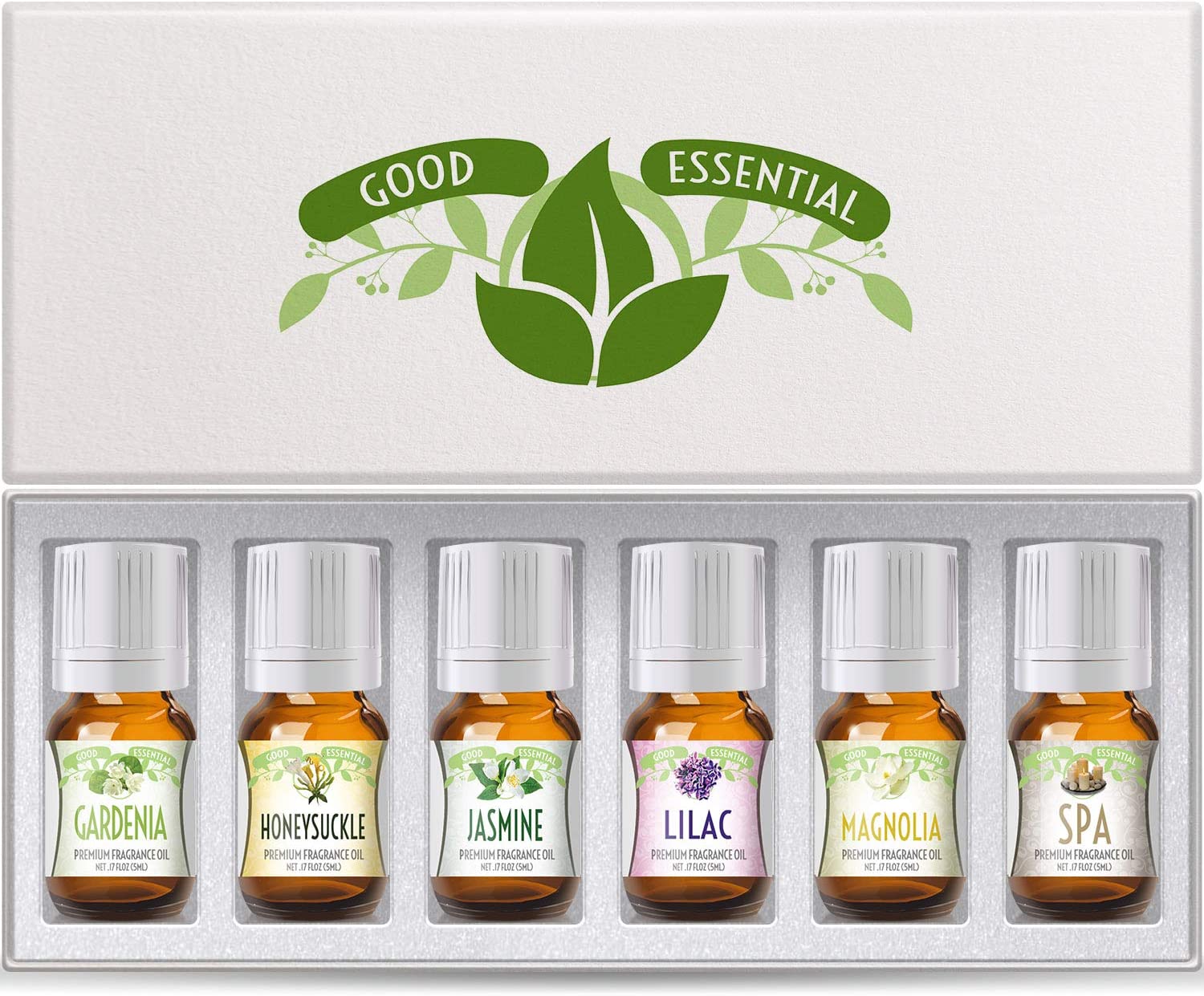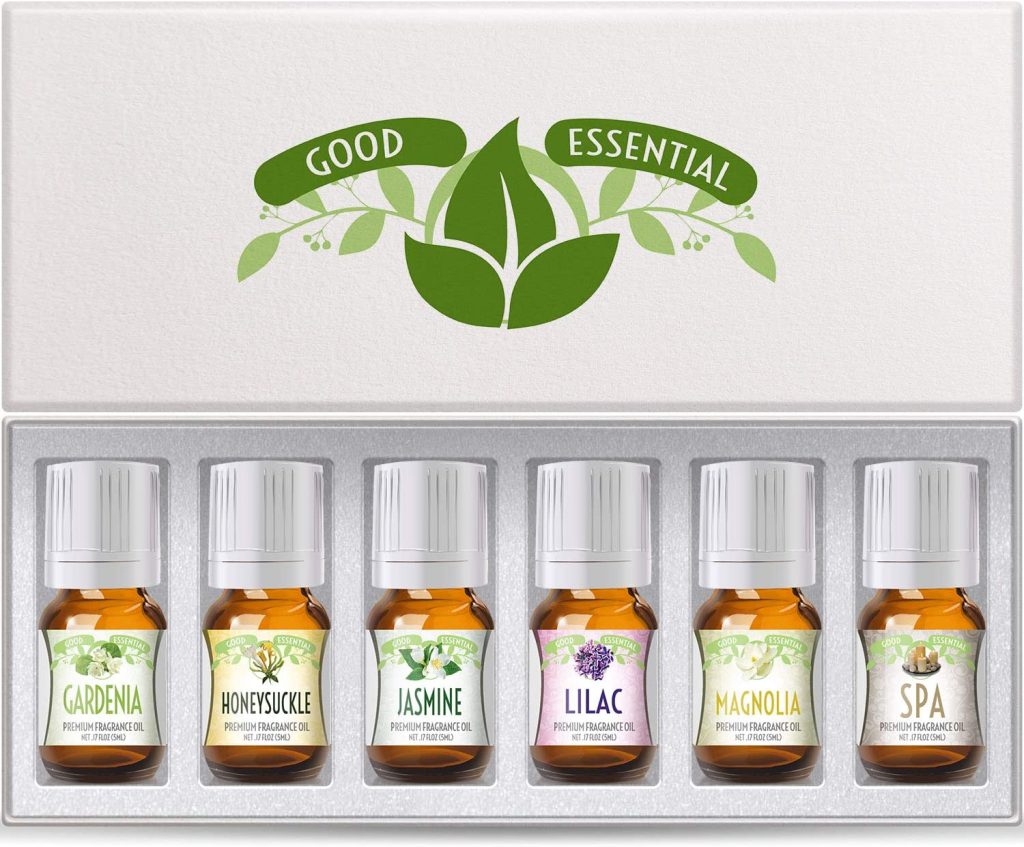 Photo Source: Good Essential
A new mom's life can get a bit … chaotic, to say the least. With Good Essential's essential oil sets, you can turn your home into a calming sanctuary. Aromatherapy has been lauded for its ability to soothe the mind and body, and these carefully curated essential oil sets are designed to do just that.
Want to create a calming atmosphere for those precious few moments of downtime? Try lavender or chamomile. Need a little pick-me-up during the day? Citrus oils like lemon and grapefruit can give you that energy boost.
Each set is carefully crafted to offer you a range of scents to cater to every mood and moment. With Good Essential, you can personalize your wellness regimen to meet your needs as a new mom. Breathe in, relax, and let the essential oils work their magic. Take a moment for yourself in this whirlwind of motherhood.
6. Embrace Effortless Style With Johnny Was
Fashion after childbirth might seem like a challenge, but with Johnny Was' tunics for women, you can effortlessly maintain your stylish edge. These tops are the ultimate fashion lifesaver for new moms, offering a balance of comfort, functionality, and style.
Wearing a top that's loose enough to let you move freely, soft enough to feel like a warm hug, and chic enough to make you feel fabulous even when you're covered in spit-up can be a real game-changer. We don't just mean for your sense of style — we also mean for your self-esteem!
How can you style them? Think leggings, skinny jeans, or even those yoga pants you've grown fond of. Pair with a fashionable handbag, and you're ready to conquer the world … or at least, your next grocery store run.
With Johnny Was, new moms can redefine post-pregnancy fashion, one outfit at a time. Because you're more than just a mother — you're a woman who deserves to feel beautiful and confident every day.
7. Embrace Your Curves With Solid & Striped
Photo Source: Solid & Striped
Every new mom deserves to feel beautiful and confident — and what better way to embrace your new curves than with a stunning bikini top from Solid & Striped? Designed with your comfort and confidence in mind, these bikini tops are the perfect post-pregnancy pick-me-up, if you know what we mean.
Even if you're back to your pre-pregnancy weight (not that this has to be a goal at all!), it's no secret that the girls tend to stay a little bigger a little longer, especially if you're still breastfeeding. So getting a new bikini top is a great way to update your swimwear while still being able to rock your favorite bottoms.
Choosing the right bikini top post-pregnancy doesn't have to be daunting. With a variety of cuts and fits, Striped & Solid's range ensures that there's something for every body shape. Don't forget to pair it with a comfortable bottom or a wrap-around sarong for an ensemble that speaks volumes about your style.
When you wear it, remember to wear it with pride. You brought life into this world, and that's no small feat!
8. Give Yourself Freedom To Move With Hatch Collection
As a new mom, you deserve products that work as hard as you do. Hatch Collection's pumping bra is a true game-changer for nursing mothers. This bra provides the perfect combination of comfort, convenience, and style — ensuring you don't have to compromise on any aspect of your wardrobe.
Featuring an innovative design that allows you to pump hands-free, this bra frees up your hands for other tasks — whether that's flipping through a magazine, catching up on emails, or simply savoring a hot cup of coffee. It's truly about freeing you to enjoy those little moments of me-time while still staying on top of your motherly duties.
Plus, it doesn't stop at function. These bras are designed to make you feel fabulous. With Hatch Collection, you can navigate the world of motherhood in style, one day at a time.
9. Pump Wherever, Whenever With the Help of BabyBuddha
Breastfeeding is an intimate journey between you and your baby, but it doesn't have to tie you down. With BabyBuddha's portable breast pump, you can experience the freedom of pumping on your terms — wherever, whenever.
Understanding the needs of a new mom, BabyBuddha has designed a breast pump that's effective and incredibly easy to use. Lightweight and compact, it fits into your handbag without fuss, ensuring you can pump discreetly and comfortably no matter where you are.
But BabyBuddha goes beyond just the basics. These pumps are a class apart, marrying functionality with an aesthetic that's sleek, impressive, and battery-powered. So you don't have to worry about fussing with endless cords and the desperate search for an outlet when you need it most.
10. Sweet Indulgence With Snif's Cherry Perfume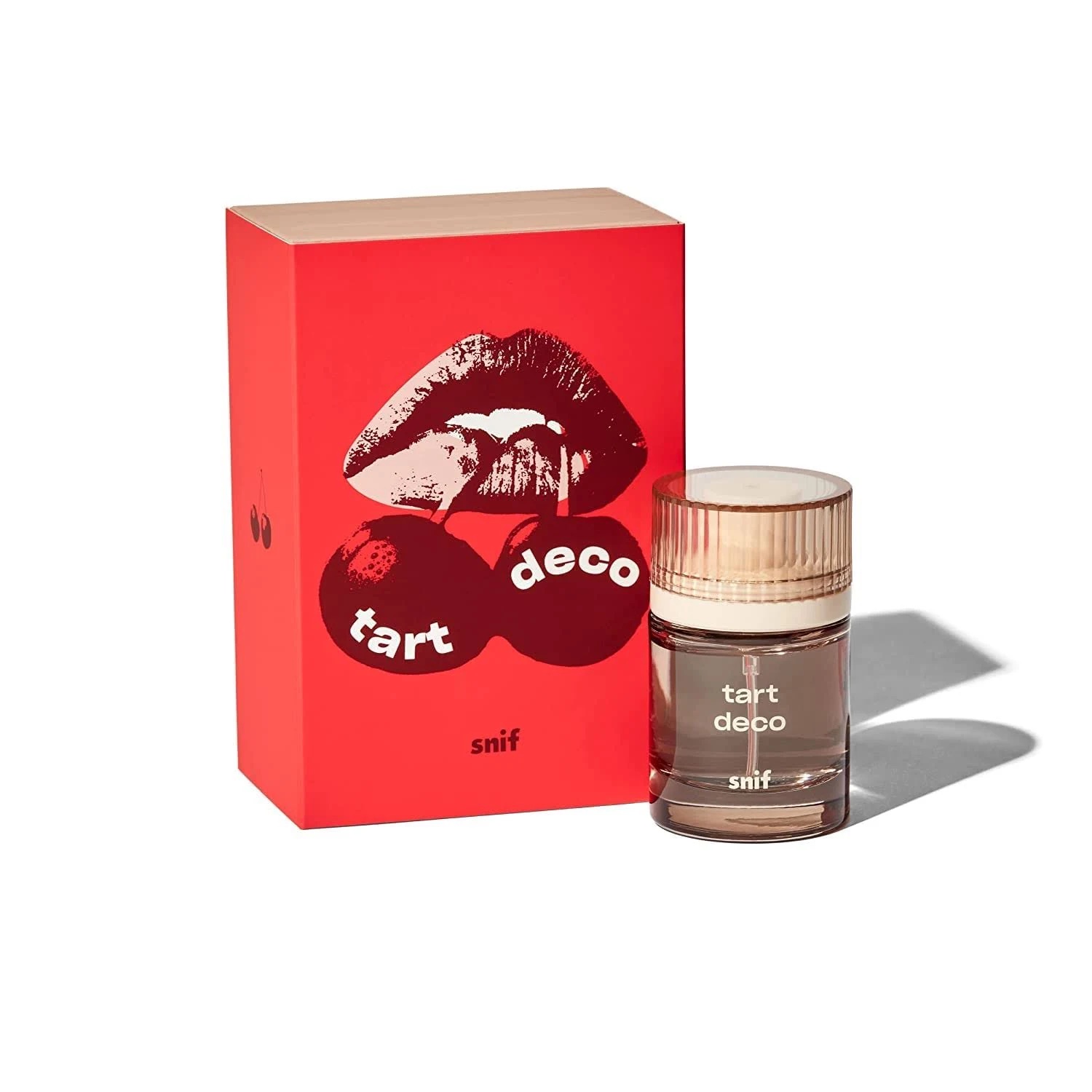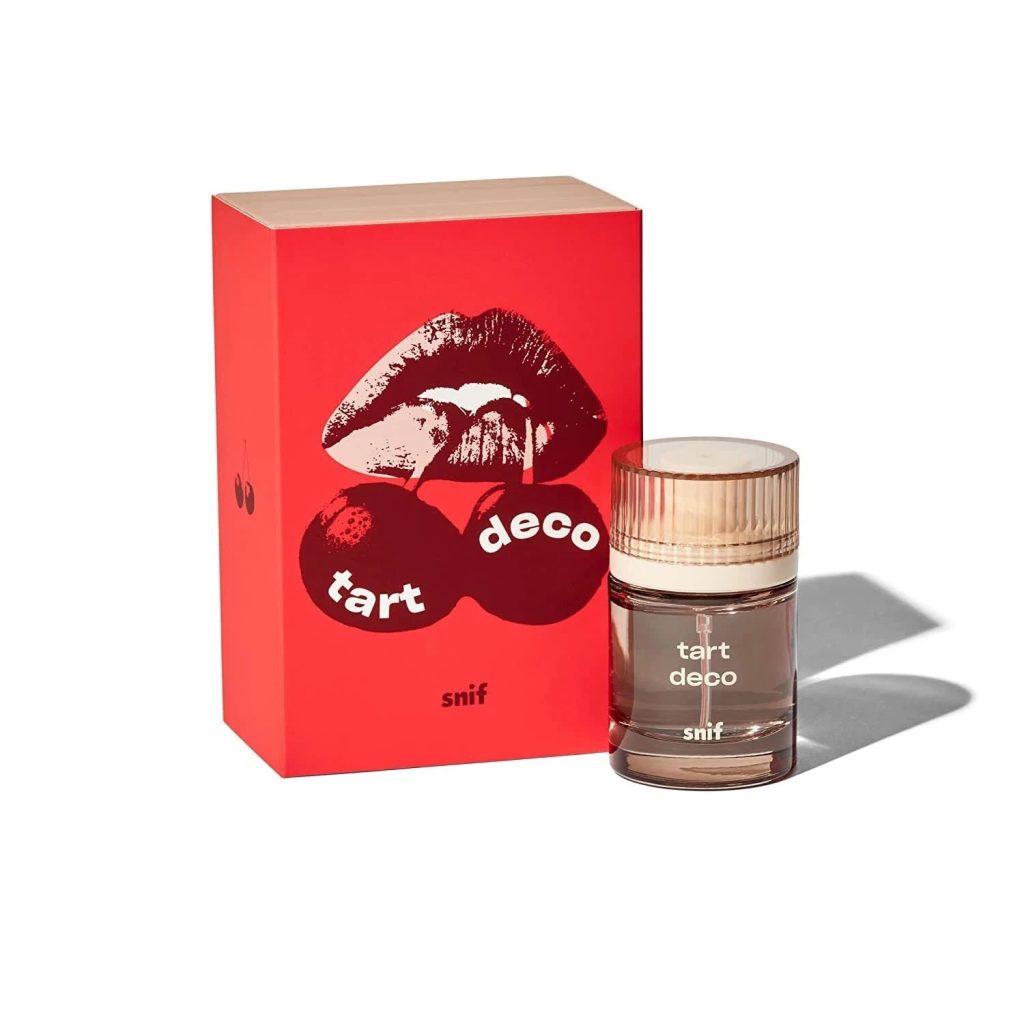 Photo Source: Snif
A signature scent is something every woman should have. And motherhood is a great opportunity to rethink your go-to and find something that feels perfect for you in this new stage of your life.
With this in mind, Snif's cherry perfume is the perfect olfactory treat for new moms. This enchanting fragrance masterfully blends the playful notes of ripe cherries with a sophisticated base, resulting in a scent that's as multifaceted as you are.
The power of fragrance lies in its ability to evoke emotions and memories, and Snif understands this perfectly. Their cherry perfume is more than just a scent; it's an experience. One whiff and you're transported to a sun-drenched orchard, the sweetness of cherries in the air. It's an instant pick-me-up, a little reminder to take a breather in the midst of the whirlwind that is motherhood.
Wear it on a day out, at a dinner party, or even at home … just because. It's a simple way to make yourself feel special and pulled together, even when you're feeling anything but deep down.
11. Allow Yourself To Take a Night Off With GrubHub
Being a new mom doesn't leave much time for culinary adventures, but that doesn't mean you can't indulge in your favorite foods. And it also doesn't mean you can't sometimes treat yourself to some delivery to give you or your partner time to relax and unwind without worrying about cooking or cleanup.
With a GrubHub Gift Card, the world of delicious convenience is at your fingertips. Choose from a variety of restaurants and cuisines, and get your meals delivered right to your door — no cooking, no dishes, just pure gastronomic delight.
A GrubHub Gift Card is more than a ticket to tasty meals; it's a break from the routine. A chance to treat yourself to your favorite comfort food or to try something new. So take a night off from kitchen duties, mama. You've earned it.
12. Wake Up Refreshed With ESARORA
Being a new mom often means late nights and early mornings, but who says you can't look refreshed? With ESARORA's Ice Roller, you can say goodbye to puffy eyes and hello to a rejuvenated complexion. Designed to soothe and revitalize your skin, this ice roller can be your secret weapon to looking radiant … even after sleepless nights with a needy newborn.
Just a few minutes of rolling in the morning can help reduce swelling, tighten pores, and brighten your skin. It's a quick, easy, and luxurious way to start your day.
You Deserve To Be Pampered, Mama
Amid the feedings, diaper changes, and sleepless nights, taking time for yourself is essential, too. Because when you're at your best, you can give your best to your little one. Indulge in these luxurious products, and make every moment of motherhood a celebration.
You're not just a mom — you're a pampered mom, and you wouldn't have it any other way.