There's something undeniably intriguing about Virgo moms. Known for their practicality, attention to detail, and love for order, they also have an unpredictable, fun side that balances out their meticulous nature.
As such, picking a gift for them isn't just about finding something attractive or trendy. Rather, it's about discovering a meaningful, useful gift that aligns with their personality and seamlessly blends into their everyday life.
If you're embarking on the challenging yet exciting journey of finding the perfect present for a Virgo mom, look no further! Here are some thoughtful and practical gift ideas designed to win any Virgo mom's heart.
1. Stay Sharp With an Eyeliner Pencil From Jones Road Beauty


Photo Source: Jones Road Beauty
When it comes to items they value, Virgo moms are not ones to compromise. They have a discerning eye for quality, especially when it comes to their beauty products. Any old eyeliner pencil won't cut it — they need one from Jones Road Beauty.
After all, no one is able to spot sloppy or less-than-sharp eyeliner quite as keenly as a Mom … except for a Virgo. When you put the two together, you can't accept substitutes!
A high-quality eyeliner pencil is not just a cosmetic accessory but a tool for self-expression, precision, and boosting self-confidence. Designed for a smooth application, this eyeliner pencil stays on throughout the day without a smudge and can be sharpened effortlessly.
It serves to enhance the beauty of her eyes, making them as captivating and alluring as her personality. Its precision aligns perfectly with the Virgo mom's keen eye for detail, making this the perfect gift for her.
2. Get Organized in Style With Marleylilly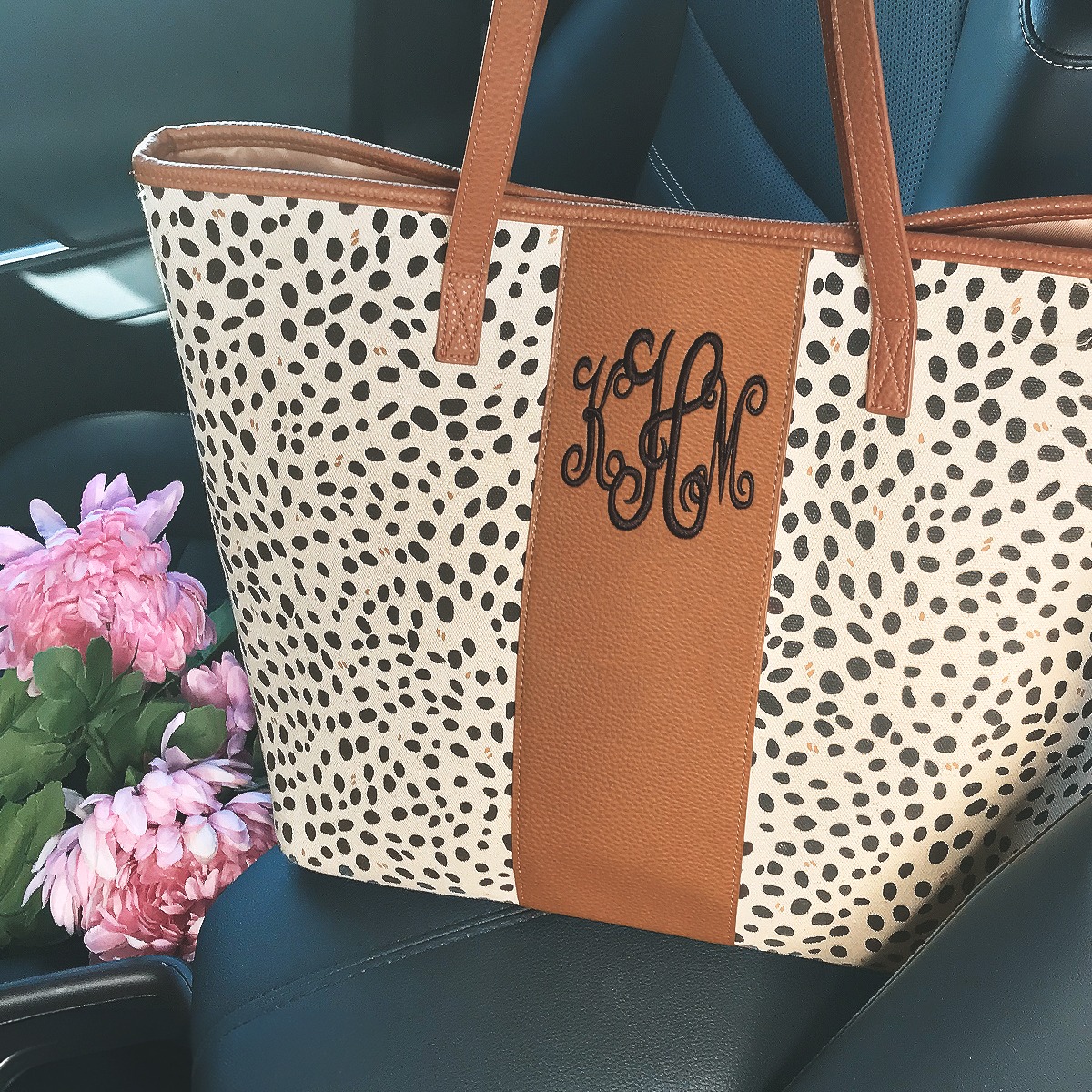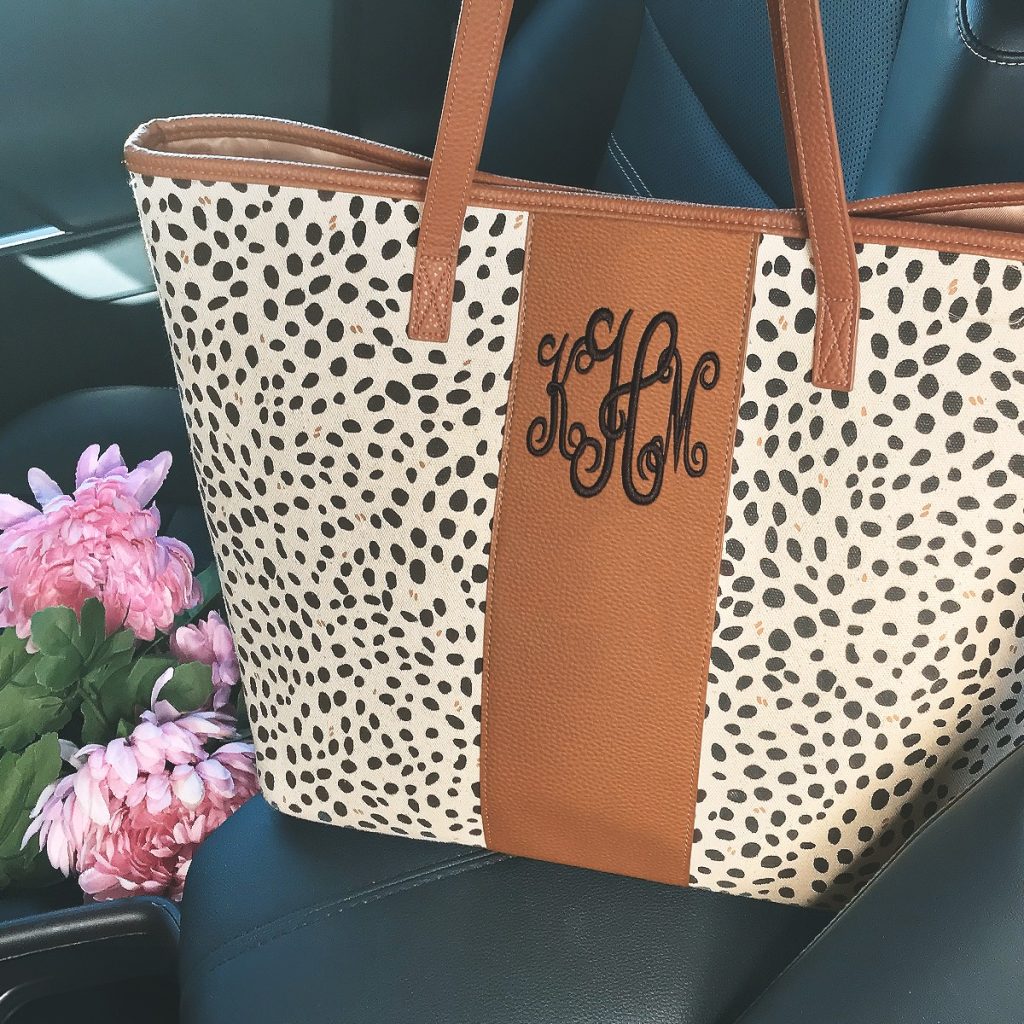 Photo Source: Marleylilly
A trait that's hard to miss in Virgo moms is their love for order and organization. And what could be a better gift for them than personalized tote bags from Marleylilly? They're the perfect combination of sweet, personal, practical, and functional.
These bags are not just accessories for keeping things in order but also stylish statements that match her unique identity. She can use it for running errands, at work, or during her weekend outings, all while staying stylishly organized. Built to be durable, these bags can easily handle daily wear and tear.
The best part? Each bag can be personalized to reflect her individuality, making it not just a random bag but her own specially tailored bag. This combination of functionality and personalization makes it a charming gift for the organized Virgo mom.
3. Sip, Relax, Repeat With Sips by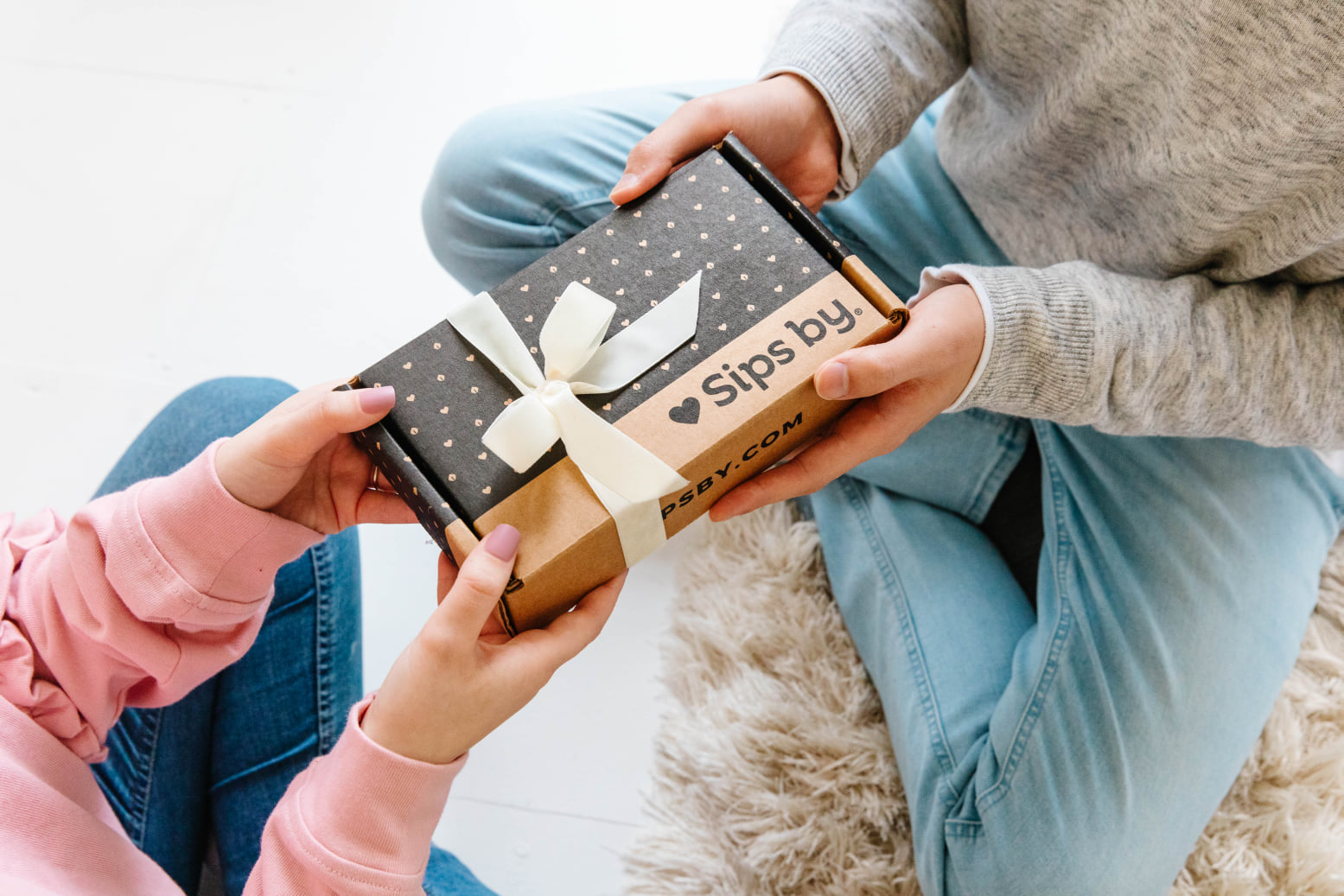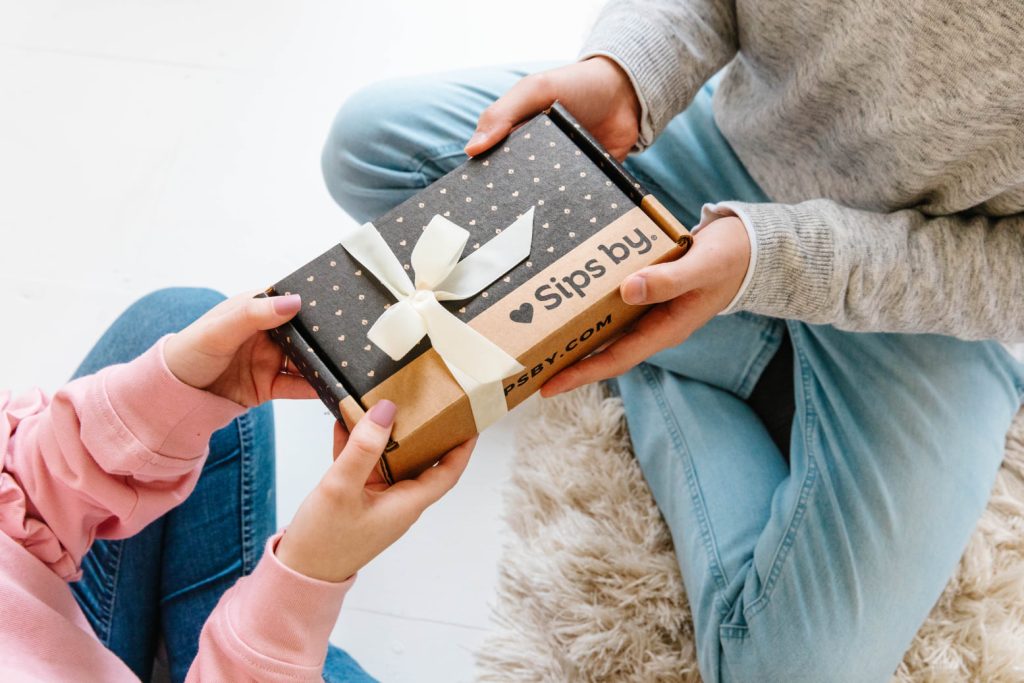 Photo Source: Sips by
Life can get chaotic, and Virgo moms, despite their well-organized nature, crave moments of calm and relaxation. So there's no better gift than one of Sips by's tea gifts to give the Virgo mom in your life the perfect excuse to relax and participate in a little self-care.
A carefully curated selection of artisanal teas, this gift is a beautiful blend of exquisite taste, health, and a dash of luxury. Each cup invites her into a world of tranquility, a world away from the everyday hustle. It offers a range of flavors, each promising a unique journey of taste and serenity with every brew.
This tea collection is a gift and a ticket to daily mini retreats where she can unwind, recharge, and enjoy some me time. This thoughtful blend of relaxation and luxury makes it the perfect gift for the busy Virgo mom.
4. Use Rocksmith+'s Guitar Tuner With No Strings Attached
Does the Virgo mom in your life have a special place for music in her heart? Then a Rocksmith+ guitar tuner is the perfect gift for her. Designed for precision and simplicity, this tuner strikes the right chord with the Virgo mom's penchant for accuracy. Seize this opportunity to support her musical passion.
Whether she's a seasoned guitar player or just starting her journey with the six strings, this user-friendly app caters to all skill levels. Easy to use, precise in its readings, and accessible via phone or laptop, it takes her musical experience to another level.
With this guitar tuner, she will not just play music, but create memories, be it practicing her favorite song, jamming with her kids, or simply unwinding after a busy day.
5. Switch and Save by Using Navi To Find the Best Deals
We all know how Virgo moms love a good deal, especially when it's about something as crucial as phone service. Say hello to Navi, the best way to help her find the best phone deals, ensuring she gets the most value for her money. There's little a Virgo will appreciate more than that!
The platform simplifies the daunting task of comparing providers by presenting all necessary details in a straightforward, user-friendly interface. It allows her to compare prices, analyze coverage, read customer reviews, and make a decision that best suits her needs and budget. Navi ensures she does it smartly and affordably in a world where staying connected is crucial. A gift like this saves her money and gives her the confidence that she's making a savvy choice.
6. Walking on Clouds in Kizik's Comfortable Pregnancy Shoes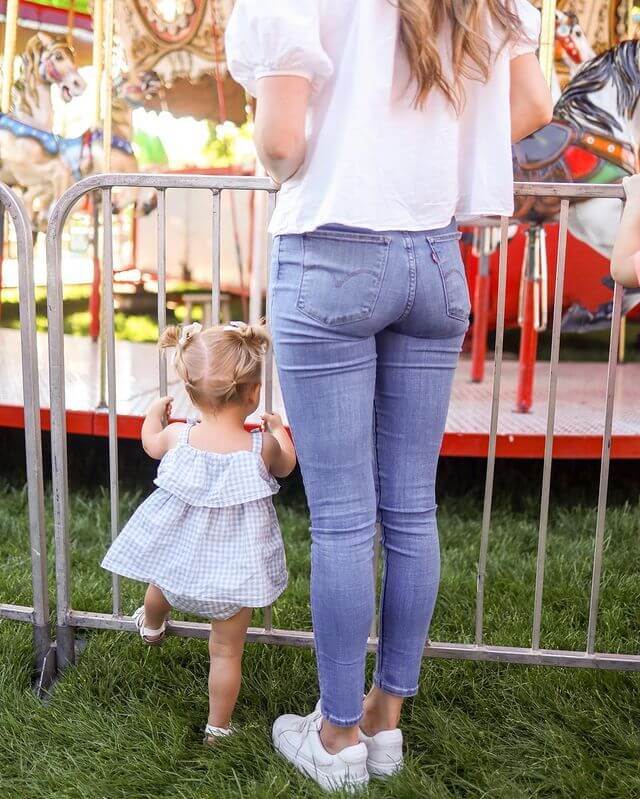 Photo Source: Kizik
Nothing says thoughtful like Kizik's pregnancy shoes, a gift that any expectant Virgo mom will truly appreciate. Pregnancy brings many changes, and one of them is, unfortunately, swollen feet. This makes comfortable footwear more important than ever, and Kizik's pregnancy shoes are designed with those needs in mind.
These shoes are not just comfortable; they are also designed to provide essential support and relieve pregnancy-induced foot pain. Made to accommodate changing foot sizes, they offer optimal arch support, helping to prevent discomfort and back pain often associated with pregnancy.
They blend comfort with style, ensuring she never has to compromise on either front. Gifting these shoes to an expectant Virgo mom means giving her the gift of comfort during one of the most challenging yet beautiful times of her life.
7. Customize Your Calm With Sunmed's CBD Cream
Who doesn't need a slice of tranquility in their daily routine? Especially for Virgo moms who are often juggling a thousand tasks at once, Sunmed's CBD cream is a wellness product designed to offer her a moment of calm amidst the hustle. This cream is about soothing the skin and nurturing the mind, encouraging her to slow down and savor a moment of self-care.
Sundmed's CBD cream boasts high-quality CBD known for its calming properties, infused into a soothing cream that refreshes and revitalizes her skin. It can also help to minimize aches and pains that can sometimes hold her bag from embracing every moment as fully as she would like to, and there's no better gift than making life a little more joyful! With this gift, she doesn't need to seek out a spa for relaxation; there's a mini spa experience right at her fingertips at all times.
8. Add Some Spice to Your Home With Pepper Home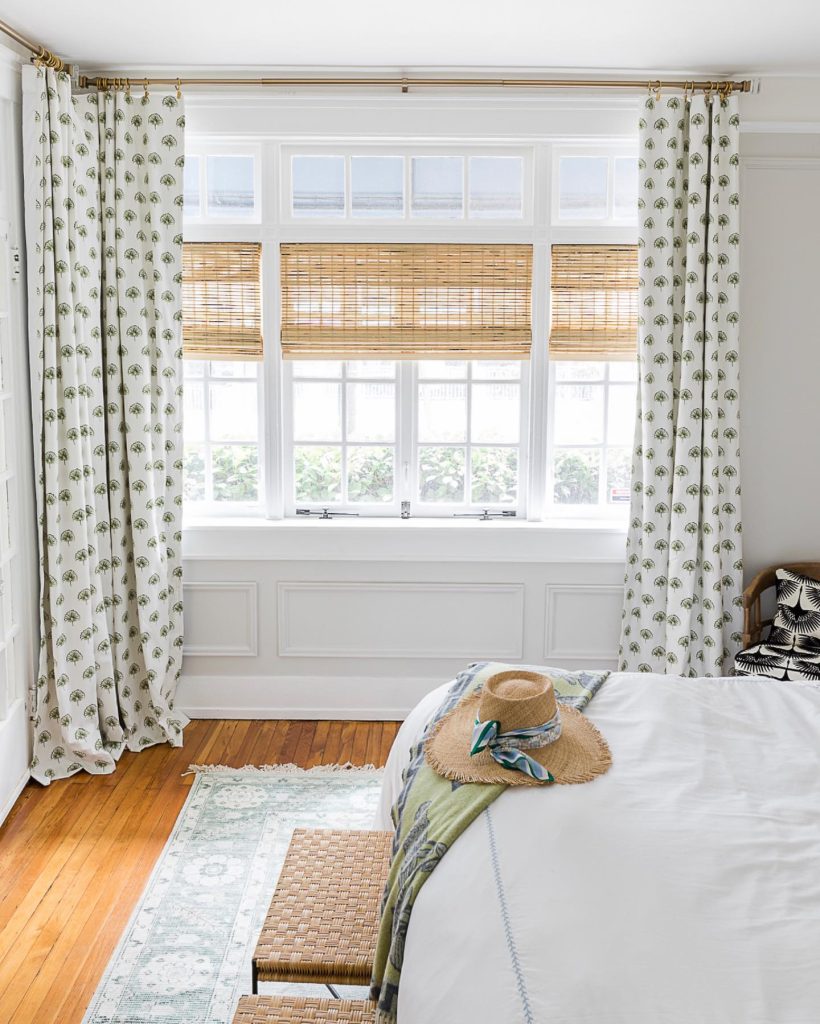 Photo Source: Pepper Home
Home is where the heart is; for a Virgo mom, it's also a place that mirrors her personality and attention to detail. That's why Pepper Home's custom curtains make the perfect gift. They're not just any curtains — they're a statement of her taste, an expression of her style, and a testament to her meticulous eye for detail.
If you can select custom curtains that meet her high stands, you'll have successfully shown the Virgo mom in your life just how much you appreciate her … and how well you know her, which is the foundation of a great gift!
Pepper Home offers an impressive range of fabrics, colors, and patterns that she can mix and match to suit her interiors perfectly.
These aesthetically-pleasing pillows provide the ideal balance of light control and privacy, enhancing her home's comfort while beautifying it. Every time she draws these curtains, she'll be reminded of your thoughtful gift that seamlessly blends her personality with practicality.
9. Health Made Tasty With BUBS Naturals ACV Gummies
For the health-conscious Virgo mom, there's no gift more fitting than ACV Gummies from BUBS Naturals. These gummies take the age-old health benefits of apple cider vinegar and pack them into a delicious, easy-to-consume form. Now, the power of health is as simple as enjoying a tasty treat.
No more dealing with liquid apple cider vinegar's strong, pungent taste. With these gummies, she gets all the health benefits in a much more palatable form. They're convenient, portable, and perfect for her on-the-go lifestyle. And let's not forget the great taste! Whether she's at home or out running errands, maintaining her health is now as simple as enjoying a gummy.
It's the perfect way to show your Virgo how much you care about her and her wellbeing. Because Virgo moms are so grounded and spend so much time looking after others, it'll mean a lot to her to feel like she's being looked after by someone else for once.
10. Learn From the Best With a MasterClass Subscription
If you're looking for a gift that doesn't just entertain, but inspires, educates, and opens up new realms of knowledge, then a MasterClass subscription is just the ticket. For a Virgo mom, this is more than just a gift — it's an invitation to explore her interests, dive deep into her passions, and continue her lifelong journey of learning.
With MasterClass's vast array of courses taught by experts in their respective fields, she can discover the secrets of gourmet cooking, learn the nuances of creative writing, understand the art of photography, and so much more. Every new class she takes is an adventure, a chance to gain new insights and expand her horizons.
This educational opportunity is also an enriching experience, a journey of self-improvement and discovery. Celebrate her curiosity and zest for learning with a MasterClass subscription, and feed her drive toward embracing practical pursuits, like new knowledge and skills she can use in her day-to-day life.
11. Organize With Style Using Papier
If you know a Virgo mom, you're probably well aware of her love for order, structure, and organization. Papier's daily planner is a gift that perfectly aligns with her innate desire for well-ordered days. It's made from high-quality materials, too, to deliver a luxurious experience that will enrich her life in the way that she loves the most.
This scheduling tool is a creative outlet, a means of self-expression, and a personal assistant all rolled into one. This planner is a canvas for her to map out her days, weeks, and months, set and track her goals, note down important reminders, and even pen her thoughts.
It's a chronicle of her life, a testament to her ability to balance her family, career, hobbies, and more with panache. This gift is more than just paper and ink — it's a tribute to her organizing skills and commitment to making the most of every day. Elevate her planning game with Papier, and show the Virgo mom in your life that you get what's important to her.
That's a Wrap (on These Great Gifts!)
In the quest for the perfect gift, we often find that it's not just about the physical object but the sentiment that accompanies it. Gifts for Virgo moms aren't any different. They value practicality, thoughtfulness, and a touch of luxury — a blend that speaks to their personality and lifestyle.
From a calming CBD cream that invites her to indulge in self-care to a MasterClass subscription that fuels her passion for learning, these gifts offer more than just utility. They acknowledge her unique traits and celebrate them in a meaningful way.
Whether it's her birthday, Mother's Day, or just because, these gift ideas are sure to leave a lasting impression. It's the thought that counts, and these thoughtful gifts are a testament to just how much she's cherished.